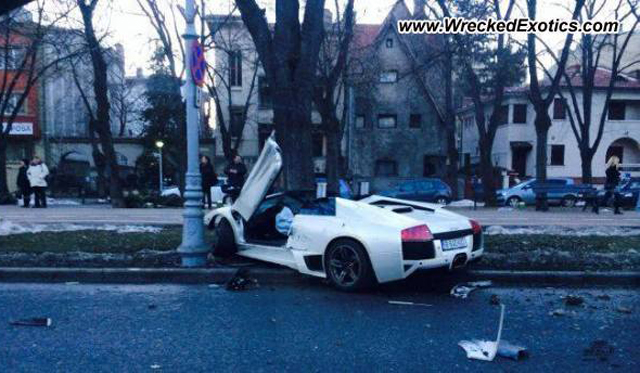 A stunning balloon white Lamborghini Murcielago LP640 Roadster has been crashed and heavily damaged in Romania after crashing heavily into a tree.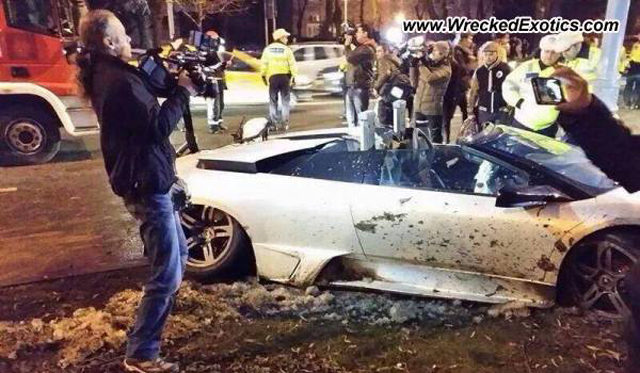 It is believed that slippery conditions led to the crash with the river losing control and heading straight into a massive tree. Despite the crash, no injuries were reported. However, the same can't be said for the Murcielago.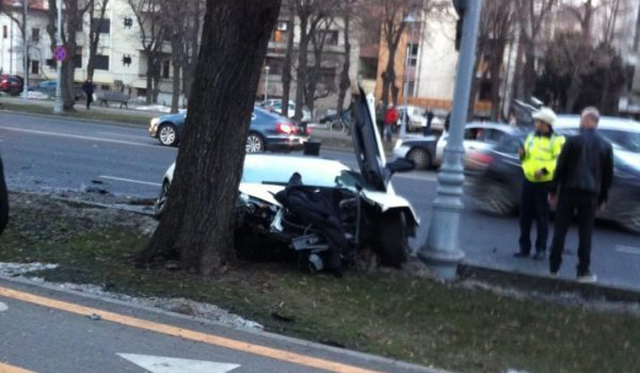 It has sustained serious damage at the front end and appears to be a write off. Additionally, the left rear wheel has been severely damaged as have the suspension components at this corner after hitting the curb at quite high speed.
[Via Wrecked Exotics]