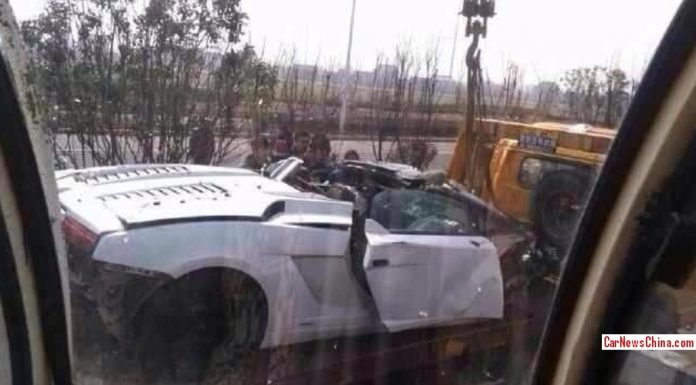 A once pristine white Lamborghini Gallardo LP560-4 Spyder has been destroyed following a crash on a highway near the city of Suzhou in the Zhejiang Province in China.
The crash is said to have been triggered at high speed when the Italian exotic lost traction and the driver was unable to control it. It then hit the crash barrier in the middle of the two-way road and spiralled across the median strip and onto the other side of the road on its roof.
Despite the ferociousness of the crash, the driver somehow survived. However, they did suffer serious injuries and are currently being treated in hospital. While convertibles are never quite as strong as the coupe siblings, the strengthened A-pillars and windscreen somehow survived the impact thus giving the driver the opportunity to live through the ordeal.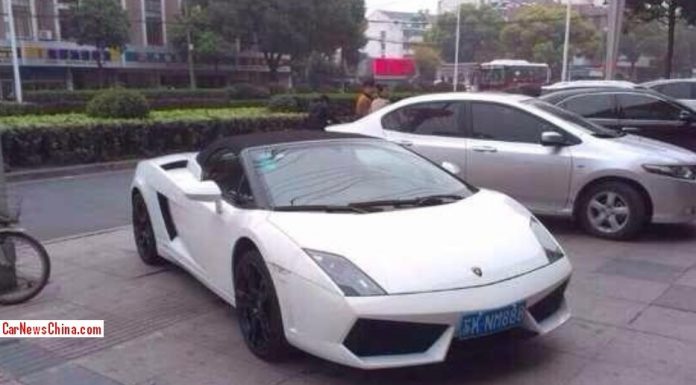 A crane was then brought in to flip the Gallardo LP560-4 Spyder back onto its wheels before it was whisked away on the back of a truck. As the images show, the front-end has been absolutely destroyed with serious damage being suffered on both sides as well as damage to the engine cover and windscreen/A-pillars. As a result, we expect to see this once 200 mph Italian supercar heading straight to the scrap yard.
[Via Car News China]