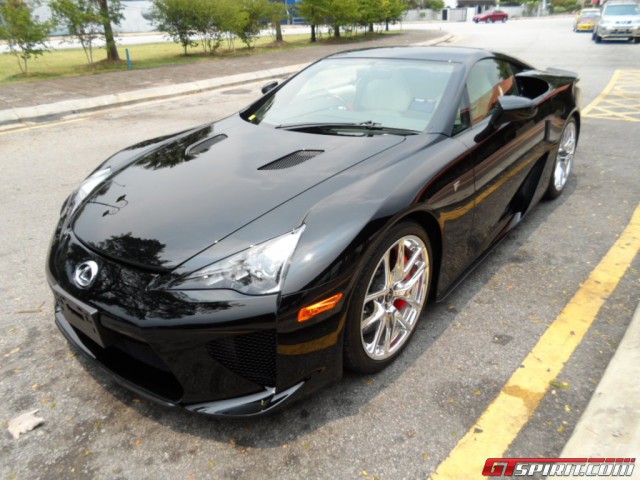 The Lexus LFA is one of the greatest cars that has been unleashed onto public roads in the past decade. The LFA's futuristic technologies and meticulous attention to detail both inside and out. Here we have a stunning black example for sale by a United Kingdom dealer. The right-hand-drive car is in prestige condition and is car number 202. The interior is of particular attention as it has been finished in cream with red highlights, a combination we have never seen before.
The car is as new with just 310 miles on the clock. Only 500 of these delicately crafted machines were built after years and years of meticulous planning. The engine was so brutal and so free revving that a digital rev counter was required as a conventional analogue one just couldn't swing round fast enough.
The 4.8-litre, 552 bhp V10 is an animal! The car explodes up to 100 km/h from standstill in just 3.7 seconds and if your ear drums had not been perforated well before, this carbon fibre concoction of a science experiment will only stop at 325 km/h. The cost of all this power and speed? £280,000 or around €340,000! If you are lucky enough to be in the position to purchase this epic beast check out the full advertisement here. We suspect the car is probably based in Asia.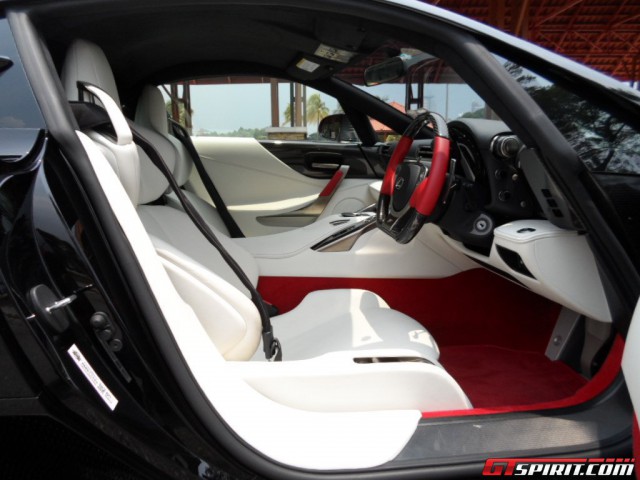 If you are a fan of the LFA be sure to check out our review of the Japanese supercar!