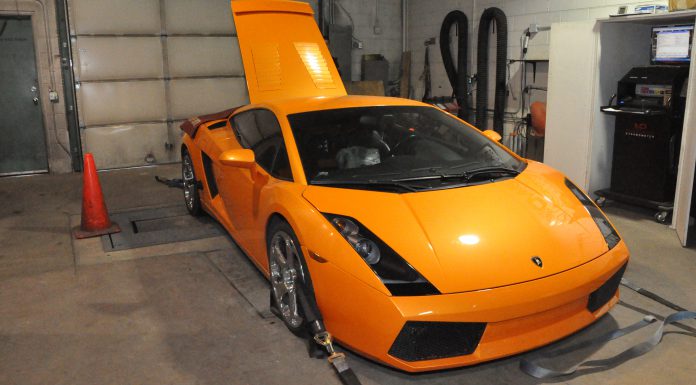 ZR Auto, an extreme performance shop based out of Calgary, Canada, invited us along to view a baseline dyno-test for a stock Lamborghini Gallardo. The tests served as a verification for the performance of the Lamborghini before the ZR Auto crew begins amping up the horsepower.
"Clients often come to be and say 'Zahir, can we make 100 more horsepower?'" said Zahir Rana, owner of ZR Auto, "I tell them that they would be better in the long-term with even more."
This Gallardo will soon be outfitted with a bolt-on Heffner Twin-Turbo system, producing 800hp.
"When clients want more power, I give them more power" Rana said.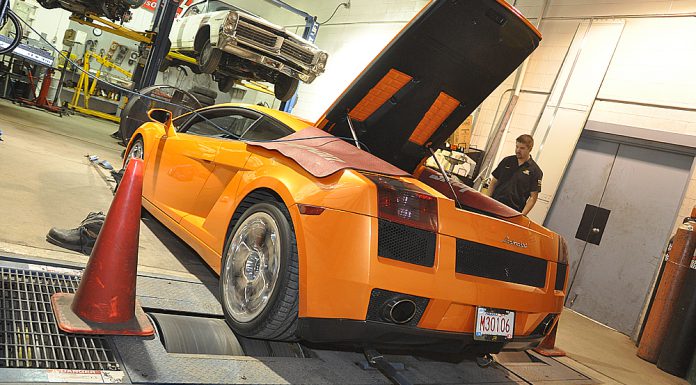 The Gallardo rolled onto the dynamometer and the test began. As the baby Lamborghini quickly sprinted up to its top speed, the roar of the exhaust was overpowering.
The test confirmed the Gallardo's 500hp horsepower. This data will be sent off to Heffner, where they will produce the twin-turbo kit and send it back to ZR Auto for installation.
We'll keep you updated on this project. Enjoy this video of the dyno-test.
[youtube]http://www.youtube.com/watch?v=RJvKY7UdaDc[/youtube]