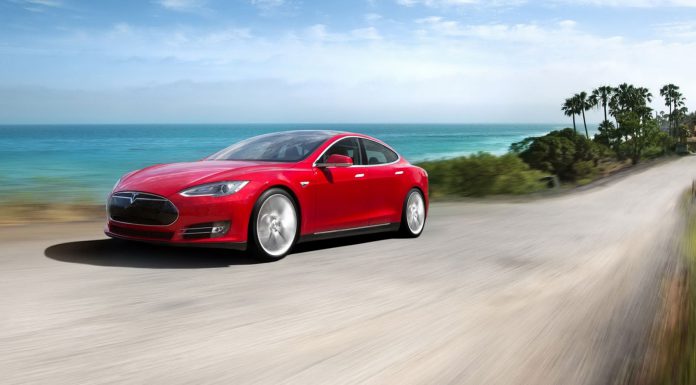 Recently it emerged that Tesla and Apple met last year. While it is unclear just what the discussions were about, new reports indicate that the duo could join forces in creating an epic battery 'gigafactory'.
For those that follow Tesla Motors closely, you would have undoubtedly heard about the gigafactory before. What Tesla is proposing is creating the world's largest battery factory in the world by some margin. The main attraction to creating such a facility is to cut down on battery costs so its entry-level electric sedan can remain affordable. Previously, Musk has confirmed that Tesla would create such a gigafactory in collaboration with "some other companies" and Apple could be one of the them.
The gigafactory wouldn't just produce car batteries but provide smaller batteries which Apple could use in its future products. All up, the factory could more than double worldwide lithium-ion battery production!
As a reminder, last year, approximately 22,477 Tesla Model Ss were sold with 6,892 of those coming in the last quarter of 2013. The Californian-based automaker passed its predicted 25 per cent gross profit margin of the Model Ss it sold, with that figure hitting 25.8 per cent.
Following on from these impressive figures as well as a host of promising recent announcements from Musk, afterhours trading for Tesla saw its share prices hit a high of $218. And if all goes to plan for Tesla, this year could prove even more rewarding.
[Via 9to5Mac]