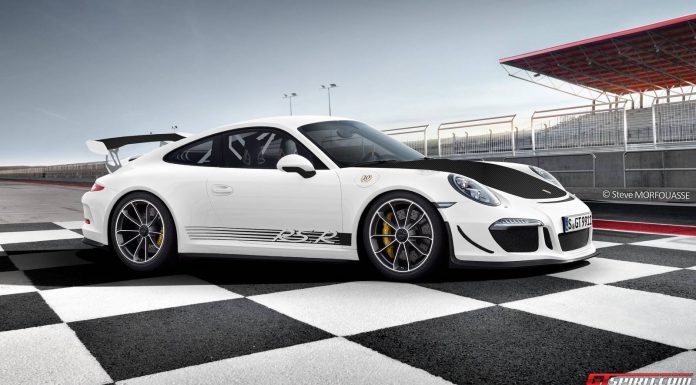 Up and coming automotive designers and engineers are what the industry needs to constantly move forward and break new ground. Steve is a budding young 17 year old from France with a passion for Porsche and has decided to create his very own version of the upcoming Porsche 911 GT3 RS.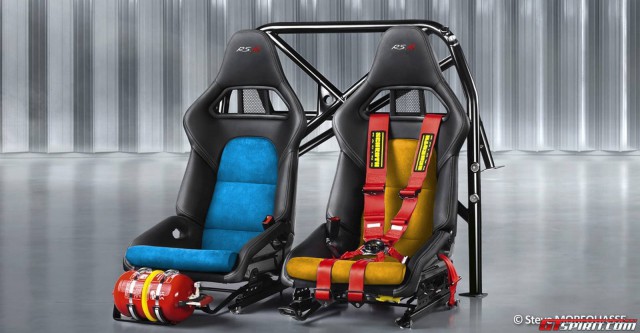 He dubs his creation the 991 GT3 RS.R. He envisages it being limited to just 100 copied and created to celebrate the 10th anniversary of the 911 GT3 RS. Featuring a host of upgrades both inside, outside and beneath the skin, the Porsche 911 GT3 RS.R would likely be a car universally loved by Porsche enthusiasts.
Under the hood, he has imagined his GT3 RS.R to feature a new aluminium flat-six engine displacing 4.0-liters and delivering a brutal 560 hp. Mated to a 6-speed manual transmission, one could practically see the GT3 RS.R reaching 60 mph in less than 3.5 seconds. Additionally, the car could reach 125 mph in just 11 seconds before reaching a top speed of 205 mph.
Further aiding in improved acceleration would be the reduction of 100 kg from the weight of a regular 991 911 GT3 bringing the total figure to 1405 kg. Some weight saving measures include removing the navigation system and audio, air conditioning, glove box, ceramic brakes, lightweight lexan glass, a carbon fiber hood and a selection of other changes.
Massive braking power would be provided by absolutely huge 410 mm carbon ceramic discs up front and 390 mm discs at the rear. The front would then be completed with 6-piston calipers while the rear would use 4-piston calipers.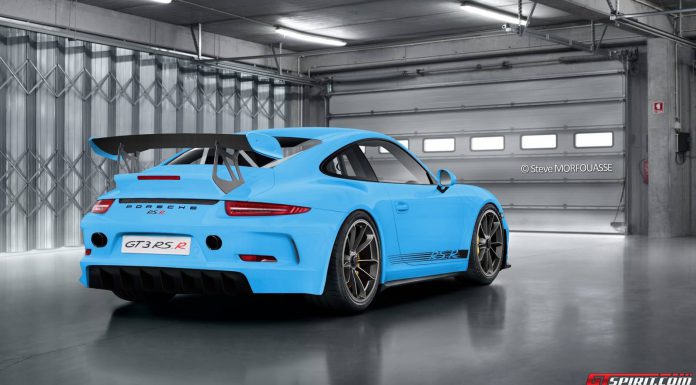 Visually, the Porsche 911 GT3 RS.R features new carbon fiber canards up front along with a larger splitter, the aforementioned carbon fiber hood, RS.R livery, a 997.2 GT3 RS inspired rear wing, new carbon diffuser and newly positioned dual exhaust pipes.
While this car is nothing more than the dream of a Porsche fanatic, it is very interesting and exciting!