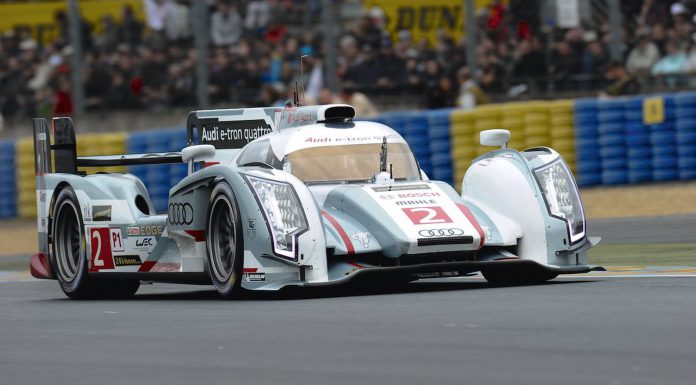 Every year, the Geneva Motor Show brings together a host of the most technologically advanced, most futuristic, efficient and performance oriented machines produced annually. The Geneva Motor Show 2014 in March will display all of those goodies while also having a special display celebrating the 24 Hours of Le Mans.
The special display will bring together 20 former Le Mans racing cars and is being organised by Automobile Club de I'Ouest which actually organises the 24 Hours of Le Mans annually along with Rolex. The cars on display will trace the history of this infamous endurance race. All will be on loan from the Automobile Museum of the Sarthe where the cars are stored at the Le Mans circuit.
The cars on display will stretch all the way from 1923 through to 2013. The full list is as follows;
1923: Chenard & Walcker Sport (Lagache-Léonard, 1st)
1929: Bentley Speed Six (Barnato-Birkin, 1st)
1933: Alfa Romeo 8C 2300 (Nuvolari-Sommer, 1st)
1937: Bugatti Typ 57 (Wimille-Benoist, 1st)
1949: Ferrari 166 MM (Chinetti-Mitchell Thompson, 1st)
1954: Jaguar Type D (Hamilton-Rolt, 2nd)
1958: Ferrari Testa Rossa (Gendebien-Hill, 1st)
1966: Ford GT40 MkII (Amon-McLaren, 1st)
1970: Porsche 917K (Attwood-Herrmann, 1st)
1974: Matra 670B (Larrousse-Pescarolo, 1st)
1978: Alpine Renault A442B Turbo (Jaussaud-Pironi, 1st)
1980: Rondeau M379B Ford (Jaussaud-Rondeau, 1st)
1989: Sauber Mercedes C9 (Dickens-Mass-Reuter, 1st)
1991: Mazda 787B (Gachot-Herbert-Weidler, 1st)
1991: Jaguar XJR9 (Boesel-Ferté-Jones, 2nd)
1992: Peugeot 905 (Blundell-Dalmas-Warwick, 1st)
1998: Porsche GT1 (Aïello-McNish-Ortelli, 1st)
2000: Audi R8 (Biella-Kristensen-Pirro, 1st)
2009: Peugeot 908 (Brabham-Gené-Wurz, 1st)
2013: Audi R18 E-Tron Quattro (Duval-Kristensen-McNish, 1st, Faessler-Lotterer-Tréluyer, 1st in 2012)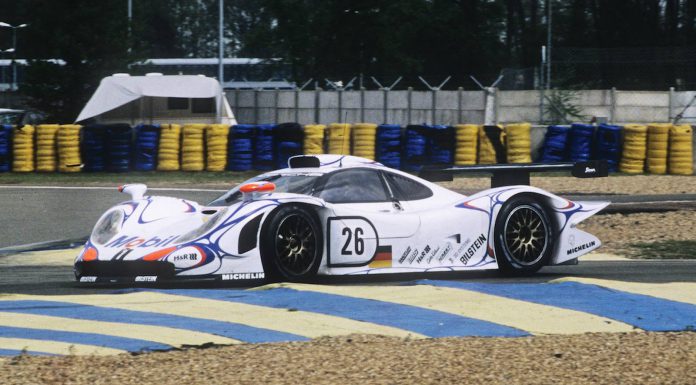 Be sure to bookmark GTspirit.com for further Geneva Motor Show 2014 coverage.