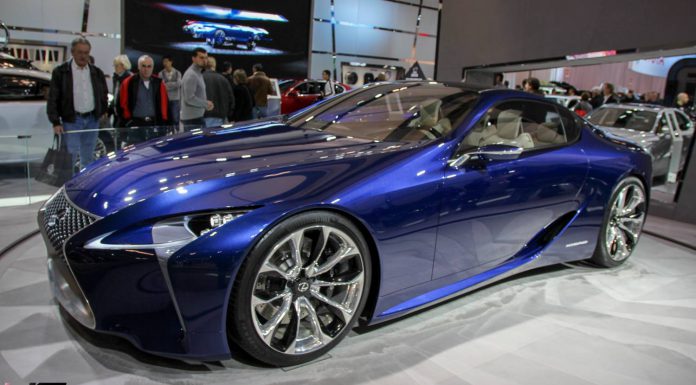 Two absolutely extreme concept cars are currently on display at the Lexus display at the Canadian International Auto Show 2014. These are the insane Lexus LF-LC Concept as well as the DeviantART Lexus IS Concept.
In case you didn't know, ever since the LF-LC first debuted a while back, there's been much talk about whether or not it will hit the production line. The latest word from last year indicates that Lexus could put it into production to replace the Lexus LFA supercar.
While recently speaking about the car with Autocar, the man behind the Lexus LFA, Haruhiko Tanahashi said, "I have the expectation that car will be launched. I personally hope the LF-LC will be built. I think most of Lexus's concept cars have been turned into production cars." Tanahashi then revealed that a higher priced and even faster sports car than the upcoming RC F Coupe makes sense for the brand. He isn't alone in this thinking with Lexus' Mark Templin wanting a car like the LFA to top out the firm's line of F products.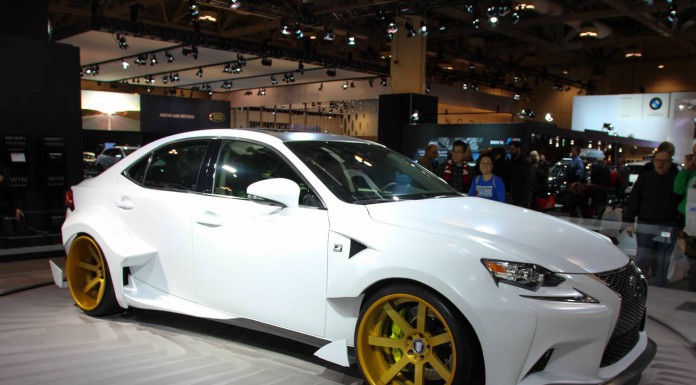 As for the DeviantART Lexus IS Concept, it was inspired by the design of an artist from DeviantART and built by VIP Auto Salon in a mere 10 weeks before being revealed at last year's SEMA show!