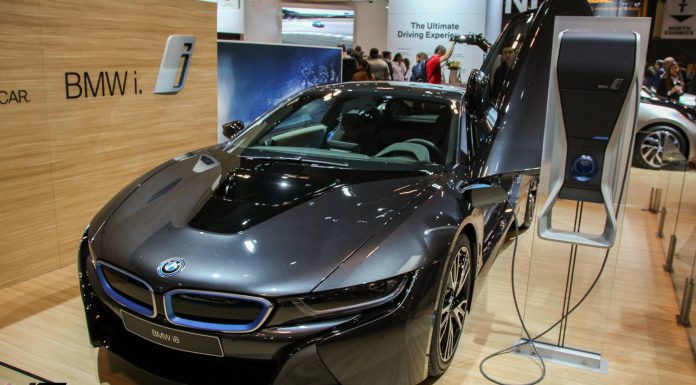 For the ongoing Canadian International Auto Show 2014, BMW brought an almost identical selection of cars to which it brought along to Detroit about a month ago.
Some of the most impressive included the brand new 2014 BMW M3 Sedan and 2014 BMW M4 Coupe. If you didn't know already, both cars are fitted with a twin-turbocharged six-cylinder engine revving to 7,600 rpm and producing an impressive 431 hp between 5,390 rpm and 7,000 rpm and 406 lb-ft of torque from a low 1,800 rpm to 5,390rpm.
That torque figure is available across a broad rev range and is an improvement over the outgoing BMW E92 M3 of 40 per cent. As a result of this brand new powerplant, both the 2014 BMW M3 and 2014 BMW M4 will sprint to 100 km/h from a standstill in just 4.1 seconds which equipped with the optional seven-speed M double clutch transmission.
Also on display was a stunning BMW M6 Gran Coupe and a silver production-spec BMW i8 Spyder. The i8 features a traditional internal combustion engine, two electric motors, a battery as well as all the electronics. That traditional engine is a mid-mounted 1.5-liter turbocharged three-cylinder powertrain pumping out an impressive 231 hp and 236 lb-ft of torque at the rear wheels.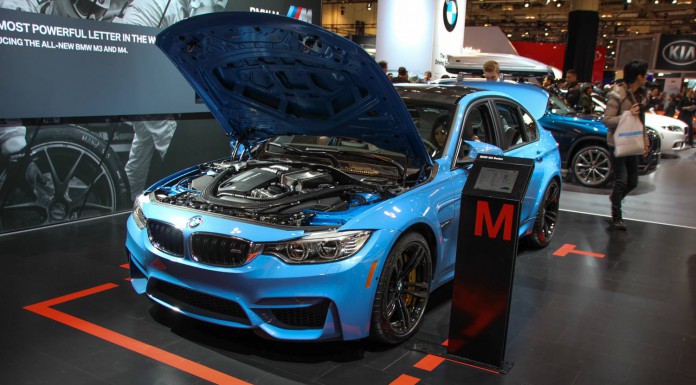 However, BMW wasn't entirely satisfied with those figures and also fitted an electric motor up front which on its own produces 131 hp and 184 lb-ft of instantly available torque. As a result, the BMW i8 produces a total of 362 hp and 420 lb-ft of torque and is good for a sprint from 0-100 km/h in just 4.5 seconds and an electronically limited top speed of 155 mph.