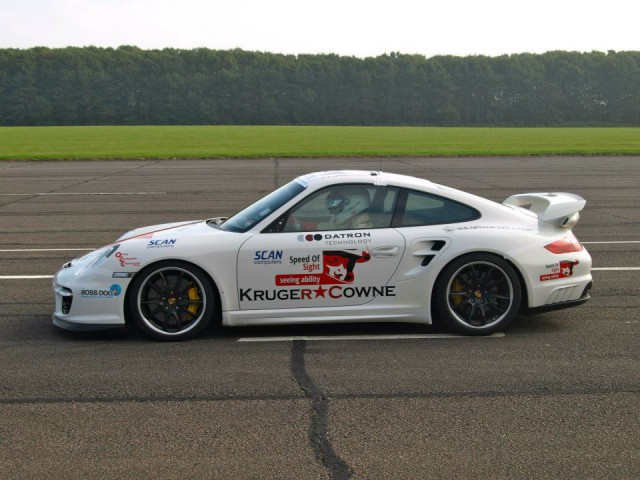 Last year, Mike Newman piloted a Porsche 911 GT2 to an impressive 186 mph setting a new world record for a blind person. Now, Newman has announced his plans to conquer the 200 mph barrier this year and has teamed up with Litchfield Motors to achieve that goal.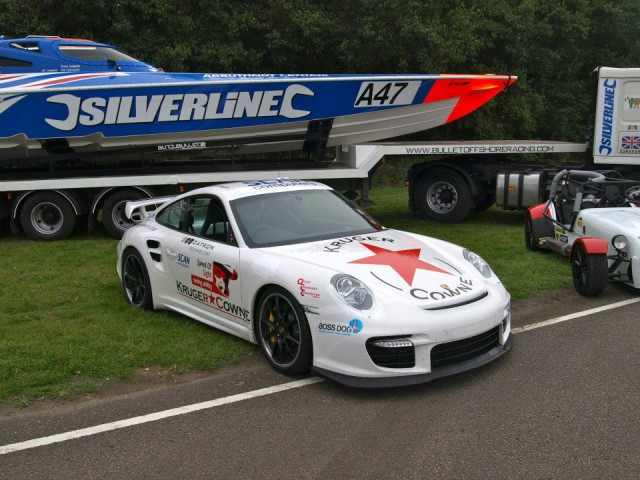 While it has yet to be announced what car Newman will pilot, Litchfield Motors is Europe's most respected tuner of the Nissan GT-R so that is a likely candidate. It has been confirmed however that the car will be tuned to deliver 1,000 hp and featuring a full motorsport-spec roll cage, fire system and safety aids. The need for an even faster car than the 911 GT2 becomes apparent when you realise that there are limited facilities in the UK for stock supercars to reach 200 mph and being able to brake before spearing off the tarmac. A 1,000 hp Nissan GT-R should help make Newman's goal more than achievable.
While speaking about the upcoming run and the car he'll be driving, Newman said, "I have been fortunate enough to have borrowed some superb cars for previous attempts. But to crack 200mph requires something really special… and even something like a Bugatti Veyron wouldn't have the power to weight ratio to do it.
"I've long been a huge fan of Litchfield's bespoke conversions, and talking to their team, we all felt that they had the tools, talent and experience to put a car together that would be brutal enough to battle the physics involved, but easy enough to drive at the limit. It's ironic really – I've worked with some of the world's finest supercar manufacturers on previous attempts, but to find a machine that has all of the attributes I needed, I've only had to go as far as my home county of Gloucestershire!"