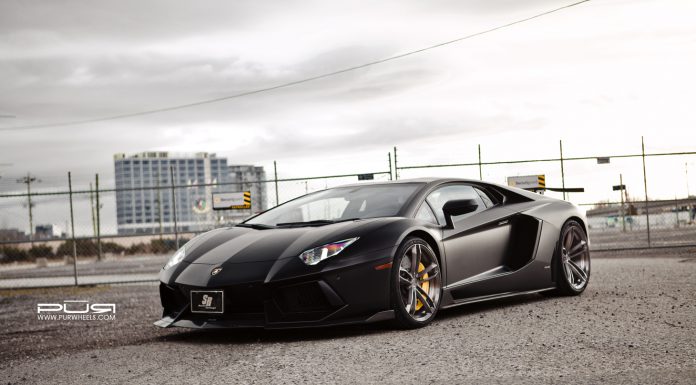 Any Lamborghini Aventador fitted with the awesome PUR AERO-aerodynamic kit is bound to look insane. When fitted to a matte black car like you see here, it creates an Aventador about as stealthy a vehicle in the world this side of a jet fighter.
The following Lamborghini Aventador has also been fitted with an awesome PUR RS07 wheels measuring 20×9 at the front and 21×12.5 at the rear and are finished in Lumiere Grey!
As a reminder, the complete PUR AERO-dynamics package features a carbon fiber front lip, carbon fiber rear decklid, and a prominent Murcielago SV-inspired carbon fiber rear wing. While the PUR AERO-dynamics Lamborghini Aventador may only feature those three additions, the entire persona of the Aventador has been transformed. This is most notable with the new front splitter giving the car a dramatically more aggressive look.