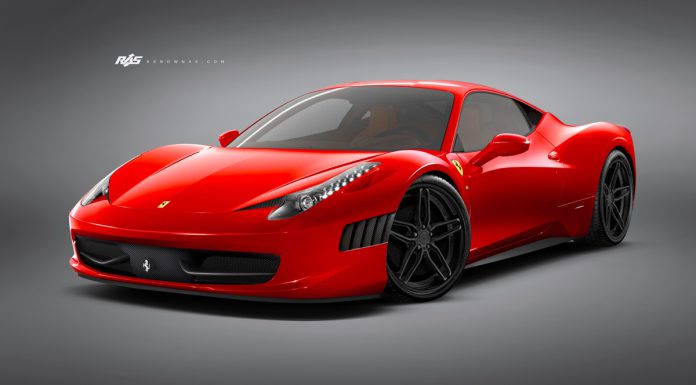 Tuning company Renown, has just released the following rendering previewing its brand new upgrade package for the Ferrari 458 Italia. Dubbed the 458 Italia GTA Package, the kit includes a host of visual and aerodynamic improvements to enhance the overall visual appeal of the potent Italian supercar.
The Ferrari 458 Italia GTA Package by Renown features a new carbon fiber front bumper incorporating a new splitter and air grilles on both sides just in front of the wheels. Additionally, the kit appears to feature new carbon fiber side skirts and is pictured here with the optional Renown R53-C aftermarket wheels finished in matte black.
For further visual changes for the car, we'll obviously have to wait to see real-life pictures of the car.