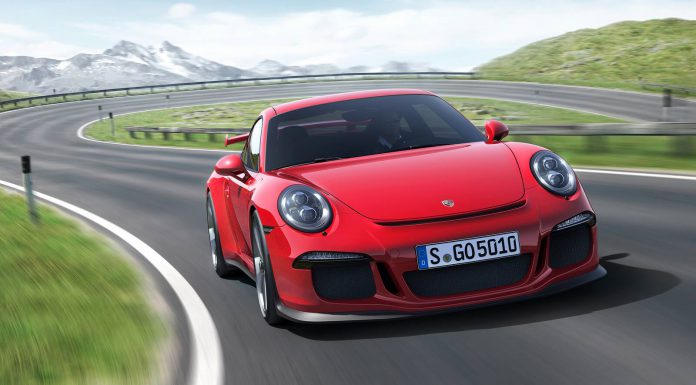 The latest Porsche 911 GT3 is unquestionably one of the very best driver focused cars Porsche has ever released. Despite its electric steering, the powerful engine, light overall weight and special four-wheel steering make it truly a world-leader and benchmark for all other sports car and supercar makers to contend with. Now, details about an even more potent variant, the latest 911 GT3 RS have emerged thanks to AutoExpress.
Testing of the car is already underway with Porsche driver Walter Rohrl confirming that the car has already begun testing at the infamous Nurburgring. With a host of new aerodynamic components, downforce of the new Porsche 911 GT3 RS could be up be around 50 per cent when compared to the 'regular' 991 GT3.
It is believed that this additional downforce will be achieved thanks to a completely updated aero kit expected to draw on inspiration from the previous-generation 911 GT3 RS 4.0. As a result, it could feature similar carbon fiber canards as the RS 4.0. Understandably, the new Porsche 911 GT3 RS will have a wider track than the normal GT3 and will consequently have a wider stance.
Elsewhere, Porsche will save weight wherever it can such as through the fitment of lightweight, thinner glass, a stripped out interior and featherweight body panels. Just like the 991 GT3, the new RS will only be available with a PDK transmission.
Under the hood, the latest Porsche 911 GT3 RS will see a slight power increase from the standard car pushing the total figure towards the 500 hp mark. It will also feature different gear rations and should be able to sprint to 100 km/h in around 3.5 seconds. Understandably, top speed will be slightly decreased due to the increase downforce.
The 2015 Porsche 911 GT3 RS is expected to be revealed around the middle of the year.
[Via Auto Express]