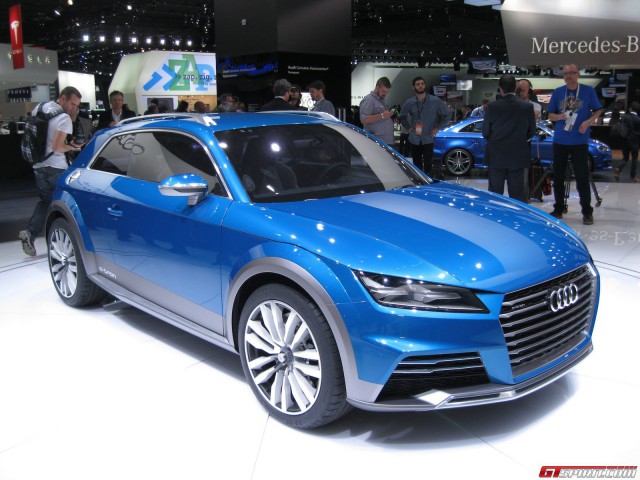 As the Geneva Motor Show 2014 edges ever closer, we're just a matter of days away from the release of the brand new, third generation, 2015 Audi TT sports car. However, while speaking with Top Gear, Audi Chief Engineer Ulrich Hackenberg revealed a few interesting titbits of information about possible future versions of the latest TT.
Most notably, Hackenberg revealed that he is very interested in seeing a production version of the Audi Allroad Shooting Brake hitting the production line. He said, "I can imagine the TT has much more potential than we have used up to now. That's why we did this Allroad [Shooting Brake] Concept. The trend is to smaller crossovers. So for example you do a crossover TT. It would have a big group of fans."
While an off-road focused version of the 2015 Audi TT certainly won't be to everyone's taste, what could be loved by all, is a possible stripped-down, lightweight TT which could weigh less than 1,000 kg. Of course, the idea of a lightweight TT is nothing new as the former chief engineer of Audi Wolfgang Durheimer expressed interest in such a car.
While speaking about the possibility, Hackenberg said, "I could imagine a limited series. Our new MQB architecture allows lightweight parts such as a carbon-fiber roof."
[Via Top Gear]