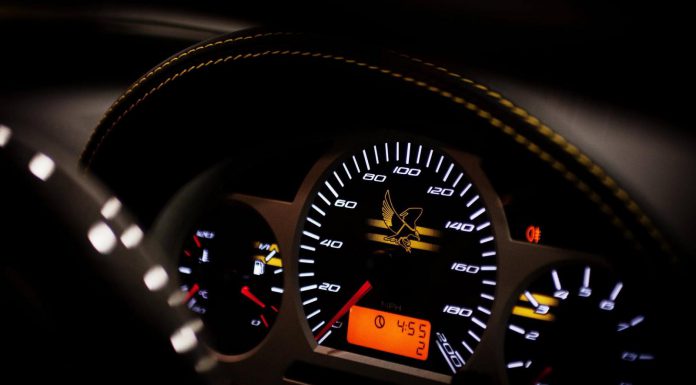 Following their recent release of a very unrevealing teaser shot, Arash has released a host of new teaser shots of their upcoming Ferrari 458 Italia rivalling supercar. Additionally, the car will compete against the new Lamborghini Huracan and McLaren 12C.
The selection of new teaser shots are giving us a glimpse of a selection of different components both inside and outside the mid-engined European supercar. Starting with the gauges, we can see that the car will rev to an extraordinary 9,500 rpm before hitting the red line. Additionally, the speedometer stretches all the way to the fabled 200 mph mark!
Additionally, one teaser image shows part of the rounded taillight, another showing an embroidered leather emblem on the seat as well as a couple of more head-scratching teases which you may be able to help us decipher!
As for what will power the currently unnamed Arash supercar, it is not yet known what powerplant will be fitted beneath the sleek body. However, as we mentioned, the engine whatever it may be, will likely be mid-engined and driving the rear wheels!
If you cast your minds back, you may remember both the Arash AF-10 LM and Arash AF-10 previously offered by the firm. Their new supercar will be revealed on February the 28th!