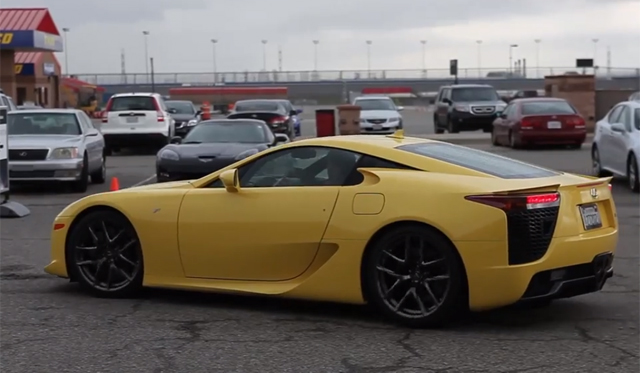 Fitted with an extremely impressive, fast and high-revving 4.8-liter V10 engine, the Lexus LFA is truly unlike any other supercar produced before it. While it certainly isn't as fast as some of its rivals and is up to three times more expensive, its exclusivity and the insane exhaust note produces more than make up for its steep price.
[youtube]http://www.youtube.com/watch?v=0ldM7Qu-kLY[/youtube]
Jason Thorgalsen recently headed to Auto Club Speedway where he filmed some epic full throttle fly-bys in the LFA before heading out on track for an exhilarating on-board road the insane Japanese supercar!