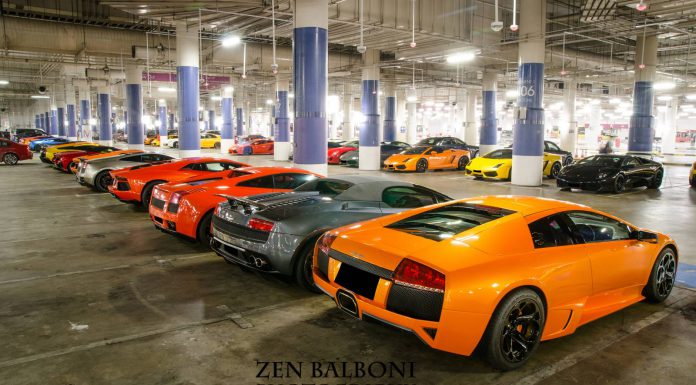 As evidenced by the countless amounts of supercars spotted in the country, there is no shortage of wealthy people in Singapore. So when Lamborghini Singapore hosts a dinner for Lamborghini owners, you can be sure that more than just a few raging bulls will show up to the party.
The dinner event attracted a staggering amount Lamborghini's and some other noteworthy supercars from different brands. Right away we picked out the questionably styled Gallardo we featured last month which was joined by 2 Murcielago SV's, a few Aventadors and countless other Gallardo's including a pink LP 570-4 Superleggera and an LP 550-2 Valentino Balboni.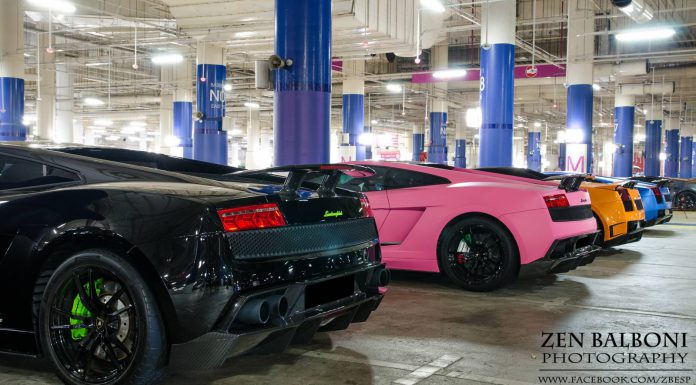 A lost Ferrari owner brought his red 599 GTO along while a Rolls Royce Phantom, BMW X6M and Porsche Cayenne Turbo round edout the gathering.