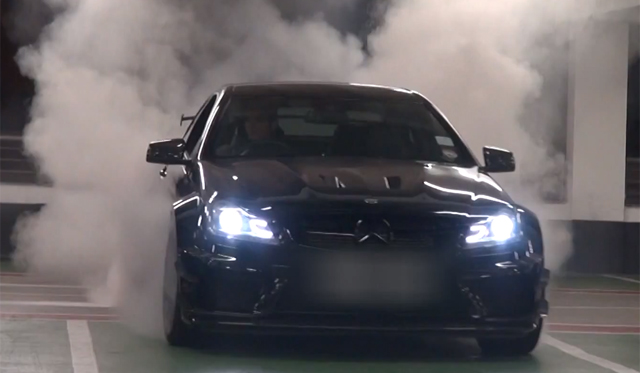 Not too long ago, we brought you the insane video of a black Mercedes-Benz C63 AMG Black Series doing a brutal burnout in an underground car park in London. As you'd imagine, when the smoke spread, the fire alarms in the car park quickly went off. Now we have another video of the same C63 AMG Black Series destroying its rear tyres in a multi-story car park and the sound it creates is truly incredible!
[youtube]http://www.youtube.com/watch?v=H5EJDDsvLvs#t=40[/youtube]
Helping to make this C63 AMG Black Series so loud is its aftermarket IPE Innotech exhaust system! Oh yeah, and the naturally aspirated 6.2-liter V8 engine delivering 507 hp and 450 lb-ft of torque is about as brutal as they come!