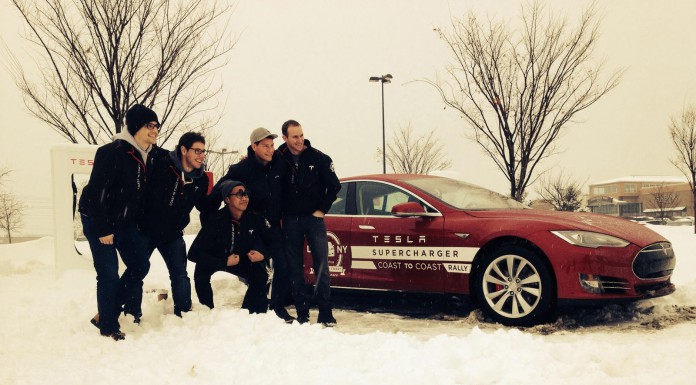 Following the recent announcement that Tesla's supercharging network in the United States now allows from cross-country drives, a new record has been set for a coast-to-coast drive in an electric vehicle.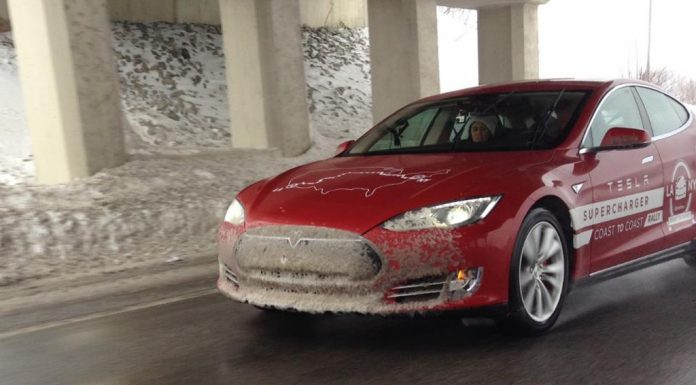 Recently, a duo of Tesla Model S's made the hectic journey despite much of America being in the grips of a freezing winter. The team travelled all the way from Los Angeles to New York City in an impressive 76 and a half hours relying solely on supercharging stations.
In total, the journey was 5,575.6 km and saw a large team of 15 driver's used and carried alongside in support vehicles. After completing the epic journey, the team was greeted by none other than Tesla Motors co-founder and CEO Elon Musk in New York City!