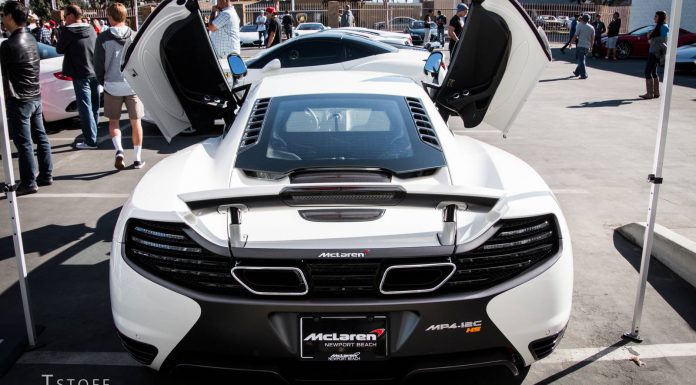 When the McLaren 12C High Sport Edition was first announced, just five units were destined for production. However, due to extra demand for the limited run British supercar, McLaren lifted that figure up to ten, four of which have headed to the United States.
The HS Edition cars are said to have an extra 75 hp when compared to the standard 12C meaning it produces just 1 hp less than the incredible Lamborghini Aventador. While official performance details about the McLaren 12C High Sport have never been released, acceleration and top speed have both been inevitably improved thanks to this increase in power.
Visually the 12C High Sport Edition is also significantly different from the standard car. At the front end, it features a new bumper incorporating a whole host of carbon fiber and new dual carbon fiber canards that are said to have a real aerodynamic impact.
Photographer: Tstoff