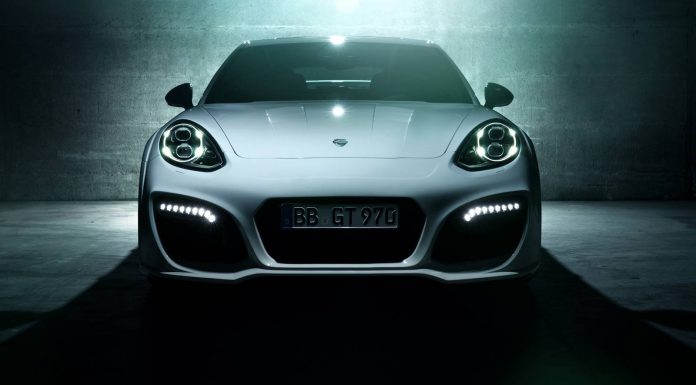 We've been fortunate enough to drive two generations of TechArt Porsche Panamera before. We loved both of them. With the 2014 upgrades to the Porsche Panamera range, TechArt have decided to refresh their packages for the 2014 Porsche Panamera Turbo!
A factory standard Porsche Panamera Turbo delivers 520 hp and 700 Nm of torque (or 770 Nm with Sport Chrono Package). TechArt's TA 070/T1 program increases this performance by 100 hp and 130 Nm. It does this thanks to an intelligent TechArt engine management system. The extra power is accessed by pushing the Sport- or Sport Plus button on the center console.
So, in total, the Techart TA 070/T1 power kit increases the power of the 4.8 litre V8 Bi-Turbo engine to 620 hp at 5,800 rpm (with or without optional Sport Chrono Package) and 830 Nm at 3,000 – 5,000 rpm (without Sport Chrono Package, 900 Nm at 3,600 rpm with the optional Sport Chrono Package).
The new TA 070/T1 power kit accelerates the limousine to 100 km/h in just 3.9 seconds (3.7 seconds with Sport Chrono Package), and to 200 km/h in just 12.6 seconds (12.4 seconds with Sport Chrono Package). The top speed increases to 320 km/h.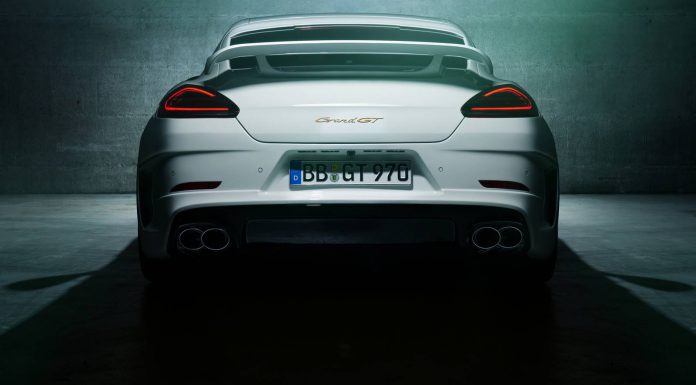 TechArt say that this new power option features quick and easy installation along with trouble-free deinstallation at any time. Whats more, it does not affect vehicle diagnostics or servicing, nor does it affect electronic engine protection features. TechArt are so sure about their product that the offer a two-year limited warranty which covers damages to the engine or gearbox caused by the power upgrade.
For more details on the TechArt aerodynamic kits, read our article about the 2014 TechArt GrandGT Porsche Panamera. For our opinion on that car, take a look at our road test!