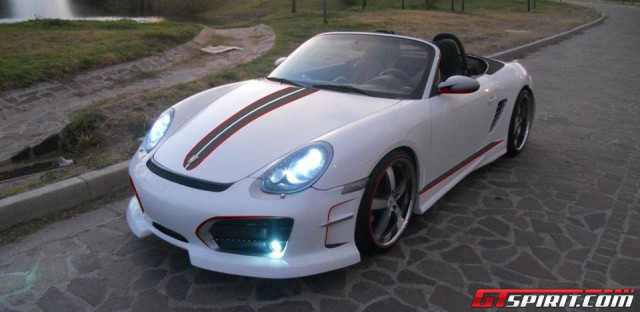 Making supercar replicas is one thing, understandable at some point for those who want the looks but could never afford a real one. It happens all around the world and it makes us at GTspirit giggle sometimes.
But ruining a perfectly good supercar or sportscar is a whole other level. When writing this, I should admit feeling somewhat ashamed, the ingenuity and creativity Mexicans are known for isn't reflected at all through this… let's say special bodykit. Fortunately, there's only one known case of a Porsche wearing this particular kit. OH. GOD. WHY.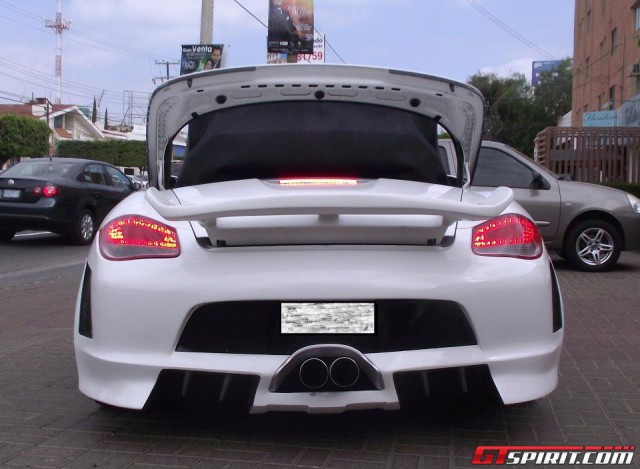 The victim this time is a 987 Porsche Boxster, suffering from a cheap plastic and chubby looking disease. The car has now a troubled personality since it's got everything anyone could ever want. Bigger wing, HID lights, LED accents, red paint accents, big 5-spoke rims, and a proper huge exhaust system… which is probably just the original one with a different tip.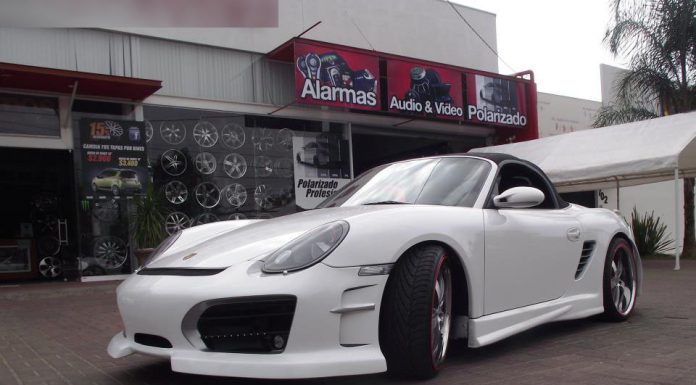 The latest update includes racey striping which should increase sportiveness, and even more LED accents. The only Porsche known to be brave enough to boast such a kit is found in León, Guanajuato and is so unpopular, it has been banned from several independent Porsche clubs and social media groups.
Thankfully, they have not given life to their other render, a Lamborghini Aventador with unique styling.