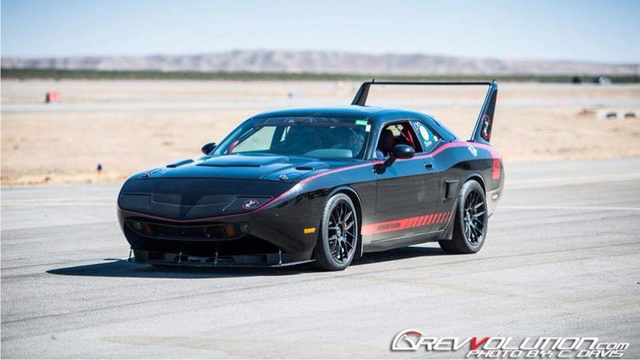 A completely custom and heavily modified Dodge Challenger has been tragically stolen in the United States. The owner of the car, Joel Highsmith, built it to crack the 200 mph mark in the standing mile. As a result, it has been tuned to deliver around 1,005 hp.
The car, built by the crew at Spankin Time Performance, was reportedly stolen at around 7 pm last Sunday from the parking lot of Spankin Time Motorsports. The thieves obviously knew what they were looking for immediately, as the car was still in its black and red trailer when the trailer and car were towed away by a white Ford F-350.
As the image above shows, this Dodge Challenger truly is unlike any other on the road. Its design has been inspired by the legendary Plymouth Superbird meaning it features that legendary towering rear wing! The time spent creating this custom racer along with its value of around $200,000, make the theft all the more infuriating.
If any of our U.S. readers happen to see the car or the trailer, be sure to contact the local authorities along with Spankin Time Motorsports at [email protected].
[Via Jalopnik]