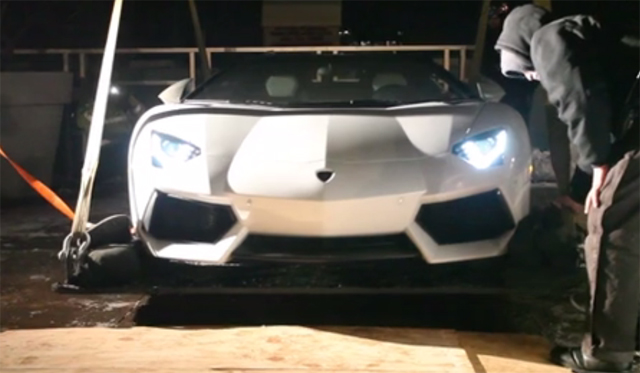 About a week ago, Lamborghini brought an Aventador Roadster and a Gallardo LP570-4 Super Trofeo Blancpain racing car to a $1000 per tick event hosted by comedian Alec Baldwin and dubbed Big Game Big Giver Super Bowl. The only problem? The charity event was being held on the roof of a 12-story building.
13 Stories Up – Lamborghini from Ethan Stupp on Vimeo.
In order to get the two near priceless Italian supercars up to the event, Lamborghini had them craned up there and Ethan Stupp has put together the following epic video looking at the lifting process of the two Lamborghinis. It is well worth a watch!