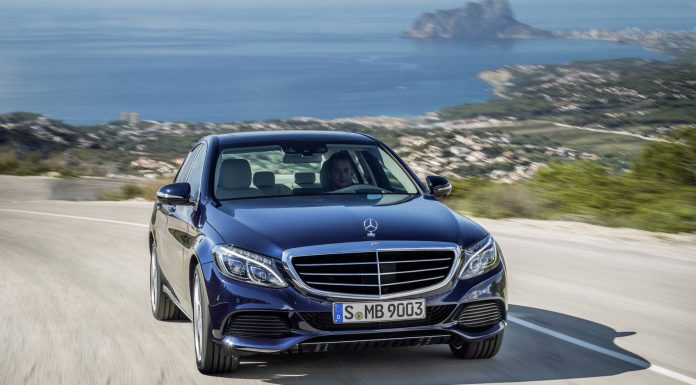 Following the recent official release of the 2015 Mercedes-Benz C-Class at the recently concluded Detroit Motor Show, official U.K. pricing for the car has been released. At launch, just two engines will be offered in the new C-Class, but in the coming months and years, a host of different engines will be made available.
The base model is the 2015 Mercedes-Benz C 200. For the SE specified C 200 and when equipped with a 6-speed manual transmission, it costs £26,855 and the 7-speed auto equipped version will set you back an extra £1,500. The Mercedes-Benz C 200 is also available in Sport guise which starts at £28,850 for the manual while the auto is priced from £30,350. Finally, the C 200 is available in AMG Line trim which for the manual costs £30,345 and the auto is set at £31,845. All of these figures obviously don't include option extras.
The second C-Class available at launch in the U.K. is the C 220 BlueTEC. Available in the same trims as the C 200, its price ranges from £29,365 in manual SE trim while in top-of-the-line AMG Line spec and equipped with a 7-speed automatic, that price rises to £35,355.
As a reminder, the Mercedes-Benz C-Class has been the volume model of the Mercedes-Benz range for a number of years now. It is a consistent top seller. The new model looks very similar to the recently released Mercedes-Benz S-Class. It is lighter, more economical and looks more modern than the outgoing model.