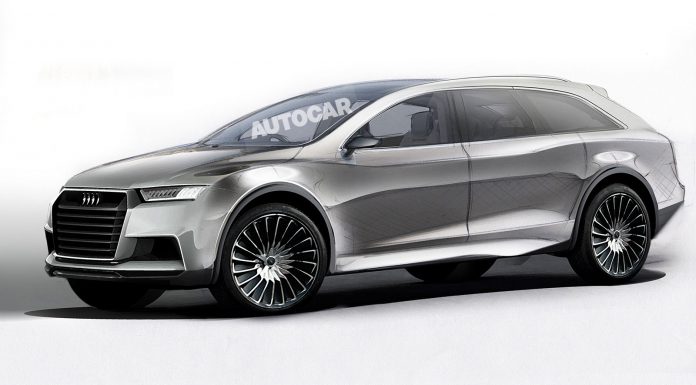 Audi is said to be hard at work creating an all-electric SUV dubbed the Audi Q8 e-Tron designed to rival the Tesla Model X which has yet to hit the market.
Set to share battery and electric technology with the Audi R8 e-Tron (set to hit production in limited numbers soon), the Audi Q8 e-Tron is quite a few years away with a debut before 2017 unlikely. Nevertheless, Audi is said to be aiming for an impressive 370 mile range on the batteries.
As mentioned, the car the Audi Q8 e-Tron will rival, the Tesla Model X, has yet to be previewed in production specification let alone showroom deliveries beginning. Nevertheless, with the Model X said to be just a few months away from being officially launched, Audi is evidently more than confident Tesla's SUV will go ahead. The Audi Q8 is also said to feature a similar electric powertrain layout as the Model X with electric motors powering the front and rear wheels.
Likely to be powered by a battery pack producing around 80kWh of power, the Audi Q8 e-Tron could perform similarly to the Tesla Model X. However, because the Q8 e-Tron won't hit the market until a good two to three years after the Model X, its range will likely be even better thanks to advancements in battery power.
Unlike the Tesla Model X however, the Audi Q8 e-Tron is said to be only one variant of an entirely new Q8 range. The Q8 will likely also be available with a selection of different petrol and diesel engines with a hybrid powertrain also likely.
[Via Autocar]