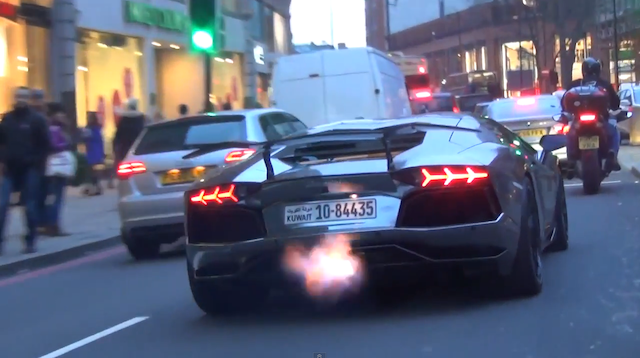 Oakley Design have worked on very few cars, on of those being the black chrome Lamborghini Aventador LP760-4, a unique car commissioned for A. Alrashed of Qatar. The car looks fantastic in its wrap and the delectable black wheels suit the aggressive styling changes, including that huge wing, very well.
[youtube]http://www.youtube.com/watch?v=Y4oawi_w53M&feature=share&list=UUsKY0DD6gytxHTJEev8Holg&index=1[/youtube]
Like most Aventadors the car is also able to produce some huge flames but with the aftermarket system of this particular car they are able on demand without incessant revving. Enjoy, this car certainly is special!