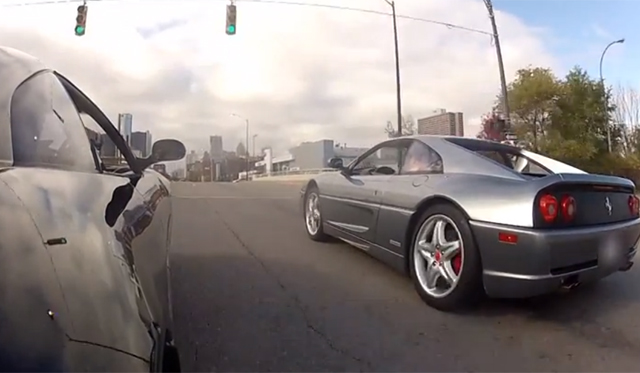 By today's supercar standards, the Ferrari 355 is extremely slow. Featuring a 3.5-liter V8 engine, it delivers 375 hp. That power output may seem like quite a lot when compared to the everyday car, but it is significantly less than the 562 hp produced by the Ferrari 458 Italia.
[youtube]http://www.youtube.com/watch?v=RLmShQTkCrw[/youtube]
Despite its lower power output, the Ferrari 355 still sounds absolutely incredible when on the move. DtRockstar1 recently had the awesome opportunity to film two Ferrari 355's driving and revving in unison while on the road and the resulting sound-track is absolutely mesmerizing!