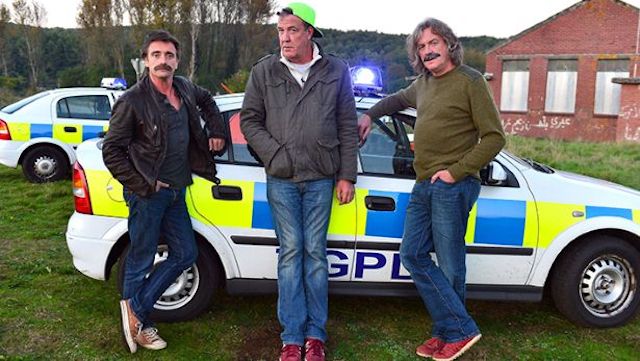 Top Gear returns to our televisions tonight with Top Gear Season 21 Episode 1. The boys return with a challenge based around hot hatchbacks of the 80's. Jeremy grabs a Volkswagen Golf GTI, Richard takes the wheel of a Vauxhall Nova SRi and James May opts for the Ford Fiesta XR2i. The trio set off on a road trip that includes a hill climb and a visit to a supermarket.
Their adventure somehow concludes at an army training ground in Wales where they and their pocket rockets must face the heavily armed Top Gear Police Department. Prepare for some Sergeant STIG antics!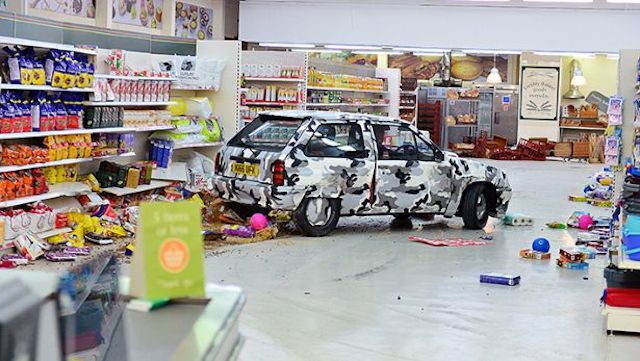 As part of Top Gear Season 21 Episode 1, the previous generation of hot hatches will be pitted against their modern counterparts. This means we are likely to see the 2014 Volkswagen GTI, Ford Focus ST and Vauxhall Astra VXR in action. Maybe even an appearance from the mighty BMW M135i that we tested and adored.
Back in the studio, Downton Abbey star Hugh Bonneville is the Star in a Reasonably Priced Car, He takes to the test track in the Vauxhall Astra. Talk will undoubtedly turn to the questionable looks of this seasons Formula 1 cars!
Details on Top Gear Season 21 Episode 1 are scarce, the only way to find out what happens on the show is to tune into BBC 2 tonight at 20:00 GMT!
To find out what else is set to happen throughout the course of Top Gear Season 21, take a look at some of our earlier Top Gear Season 21 preview and earlier speculation!