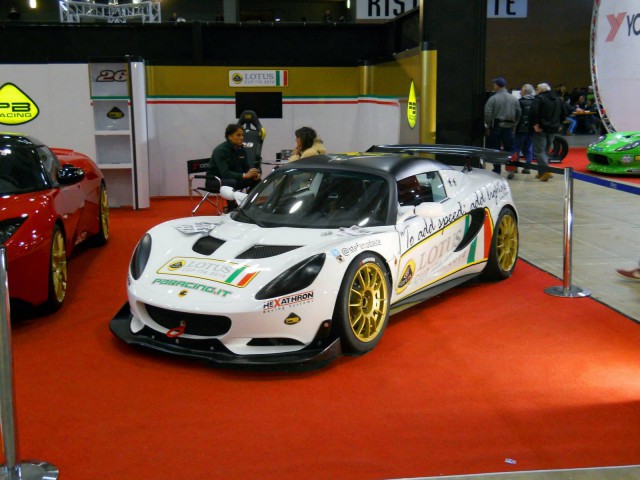 At MotorCircus 2014, held annually in Italy and bringing together a selection of truly epic cars from the motorsport realm, the Lotus booth was one of the most impressive. Featured was an awesome Lotus Evora S alongside a brand new Elise S Cup R which had its world debut at the recent Autosport International 2014.
Under the hood, the 2014 Lotus Elise S Cup R is powered by a potent supercharged 1.8-liter four-cylinder engine delivering a total of 217 hp and 184 lb-ft of torque. This small powertrain is mounted in the middle with power fed to the rear wheels via a six-speed manual transmission.
Visual and aerodynamic changes include a brand new front splitter, aggressive and functional side skirts as well as a massive rear wing. Other visual upgrades include a set of lightweight black multi-spoke wheels, blacked out headlights, black roof and wing mirrors as well as a tow hook on the front and a black racing stripe down the hood.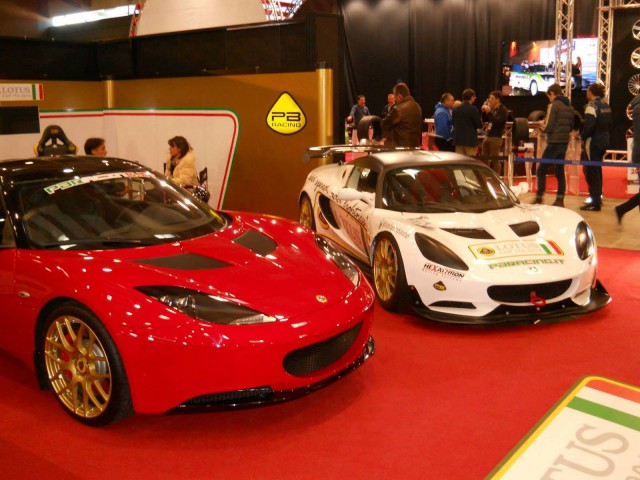 Despite these various additions, the Lotus Elise S Cup R tips the scales at just 2037 pounds. Over a 3 mile lap, Lotus believes the Elise S Cup R can lap around 4 seconds faster than the regular Elise S.
When discussing MotorCircus 2014, Luca Verona said, "The numbers confirm that the passion wins on the crisis. Despite the unfavorable economic times we [were] not only able to maintain the same number of exhibitors compared to last year, with more than 95 companies present, but also the number of visitors exceeded our expectations among. This comforts us and shows us how an event MotorCircus is constantly evolving and growing."