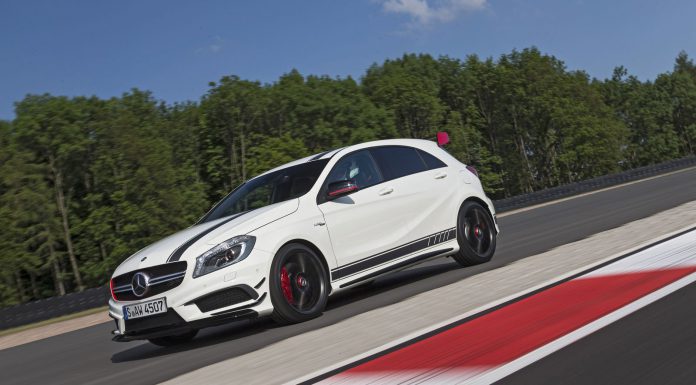 The global popularity of sport and performance oriented variants of regular cars, most notably as part of the BMW M division, AMG or quattro GmbH. Well, Mercedes-AMG has just revealed its sales figures for last year and unsurprisingly, it was yet another record-breaking year for sales.
All up, Mercedes-AMG managed to sell an impressive 32,000 cars in 2013. However, when you look back on the year AMG had, such impressive sales figures aren't all that surprising. Last year, the brand new Mercedes-Benz A 45 AMG and CLA 45 AMG were both introduced around the world. Additionally, the in-house tuner for Mercedes-Benz, added the availability of its 4MATIC all-wheel drive system for cars such as the E 63 AMG and CLS 63 AMG. The new 4MATIC has proved so popular, that Mercedes-AMG claims around 90 per cent of buyers have chosen the all-wheel drive layout.
GTspirit Road Test of Mercedes-Benz A 45 AMG Edition 1

The aforementioned 32,000 vehicle sales represent a 20 per cent increase over the year before. The United Kingdom saw the highest percentage of sales with increases of around 40 per cent while Germany saw sales rise by 10 per cent. Additionally, sales in China are up from 2012.
When discussing the results, Chairman of the Board of Management of Mercedes-AMG GmbH Tobias Moers said, "We are looking back on the company's strongest year ever. This extraordinary growth has exceeded even our own expectations."