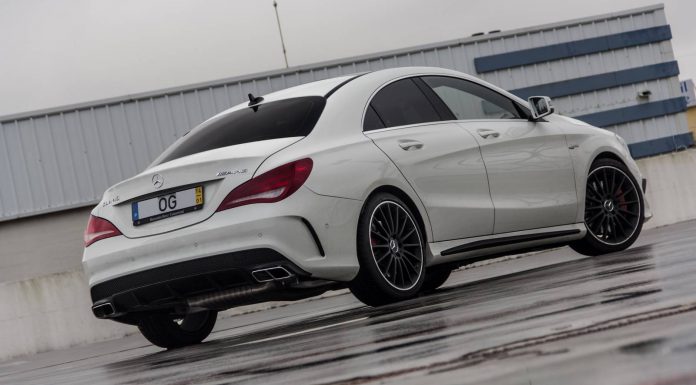 Having previously had the opportunity to test drive the 2014 Mercedes-Benz CLA 45 AMG, we know just how awesome this car is to not only drive, but also to look at. To help remind us of just how appealing the CLA 45 AMG, we've gathered this awesome gallery of the potent four-door courtesy of Joao Meneses Photography!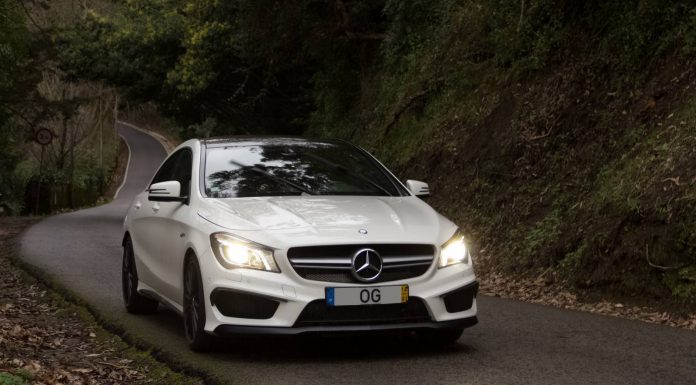 The Mercedes-Benz CLA 45 AMG is, mechanically, almost identical to the Mercedes-Benz A 45 AMG which received its official launch around the same time. Both cars feature the new 2.0 litre turbocharged four-cylinder and both produce a substantial 360 hp peak power figure. The differences, aside from the bodywork, are subtle but they are definitely present.
The CLA 45 AMG for example features a slightly modified exhaust system with less rasp and crackles that the A-Class. It also differs in terms of the ride quality. With the CLA geared towards those more conservative in taste, the CLA 45 AMG has a noticeably less harsh ride. The dampers are slightly softer in the CLA, this is a conscious decision to differentiate the two cars.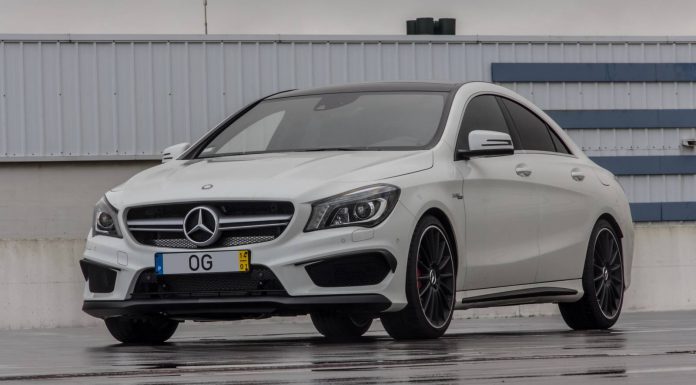 Perhaps the most stunning aspect of the car is the bodywork. From the front the CLA 45 looks almost identical to the A 45, the slightly lower roof line is the only thing giving the CLA away. From the side and rear however the CLA looks nothing like its hot-hatch brother. The long lines that travel the length of the car indicate that the CLA 45 AMG is meant to appeal as a smaller and cheaper version of the CLS 63 AMG.