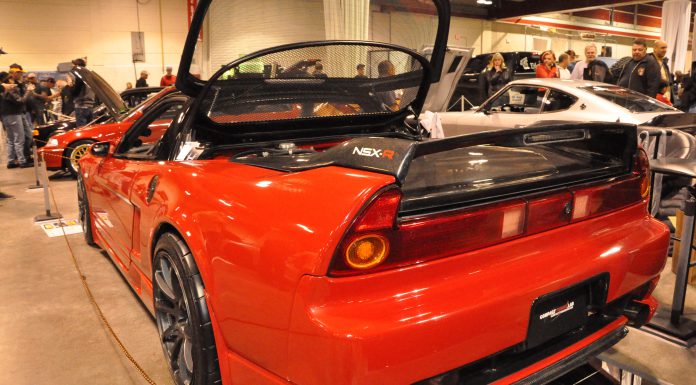 Over the winter months, many car enthusiasts up North have to endure a long, snow-filled season with most luxury and exotic cars tucked away, begging for summer to come just a little bit sooner.
Fortunately, auto shows like the touring North American based World of Wheels are fast-approaching! The 48th Annual World of Wheels show, which arrives in Calgary in late February, features some of Western Canada's hottest aftermarket vehicles, custom cars, performance machines and much more.
Last year GTspirit attended the show, and found some excellent examples of cars worthy of being on public display. Unlike the mainstream auto shows, in which auto companies exhibit their newest cars, the World of Wheels show gives auto enthusiasts a chance to show off their pride and joy.
It's cars like VEX Performance's custom R35 Alpha 9 GT-R that make this show a very special one. The car features an AMS Prototype Alpha 9+ Turbocharger system along with AMS R35 Spec 272 Camshafts, Induction and Intercooler and fully customized Shepherd Racing Stage 2.5 Transmission. This GT-R, the first of its kind in Canada, was the third fastest car at ZR Auto's Race the Base event in 2012, with a top speed of 349 km/h.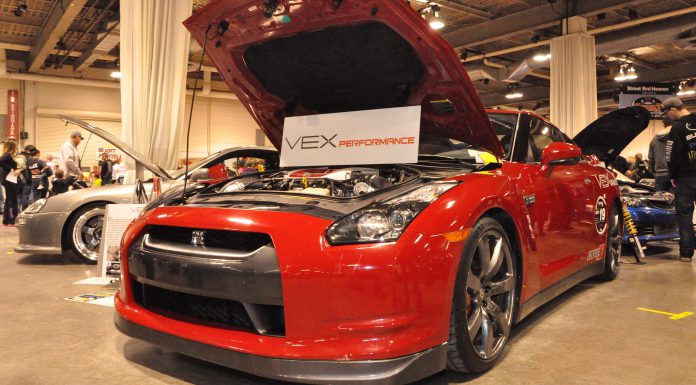 This year, we expect to see more incredible custom rides ranging from supercharged NSX's to special collector cars from Fred Phillips' collection.
This year, the show will feature a competition which pits teams against each-other to build an engine from the ground up. Celebrity guest appearances this year range from Chris Jericho and Sheamus from the WWE to Danielle Colby Cushman from American Pickers.
The show begins February 21st at the BMO Centre in Calgary and runs through the weekend until February 23rd.
We'll bring you coverage from the show as we get closer to the dates.