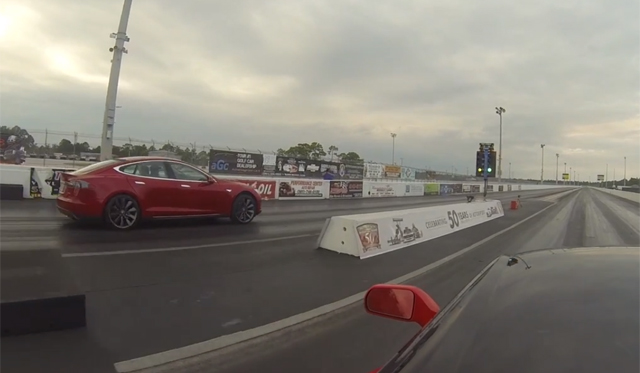 Both the Tesla Model S P85+ and 2014 Chevrolet Corvette Stingray are extremely potent performance cars. While the former may simply appear like a luxurious electric sedan, it is capable of some incredible acceleration figures none more so than in 85kWh Performance specification.
[youtube]http://www.youtube.com/watch?v=VOqWlOrlkIg#t=98[/youtube]
In order to see just which of the two is faster down the drag strip, they were pitted together and competed in two head-to-head races. We won't ruin the results for you, but both races prove that the Model S P85+ and C7 Corvette Stingray are quite similar off the line!