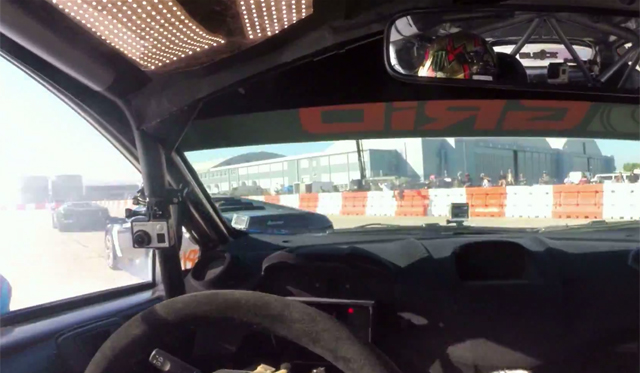 A new perspective of Ken Block's insane Gymkhana Six has just been revealed with this latest full length clip showing nothing but perspectives from the dozens of GoPro cameras across the 'Ultimate Gymkhana Grid' as well as the numerous ones mounted inside and outside of Block's incredible Fiesta drifting car!
[youtube]http://www.youtube.com/watch?v=878-LYQEcPs#t=170[/youtube]
Without a doubt, the best shots come courtesy of Block's helmet mounted GoPro with the perspective it provides absolutely jaw-dropping to see the rally superstar at his office.
If you didn't know, Block's 2013 Ford Fiesta ST RX43 packs a mega punch; 650 hp combined with 650 pound-foot of torque results in a ballistic 0-100 km/h time of just 1.8 seconds!