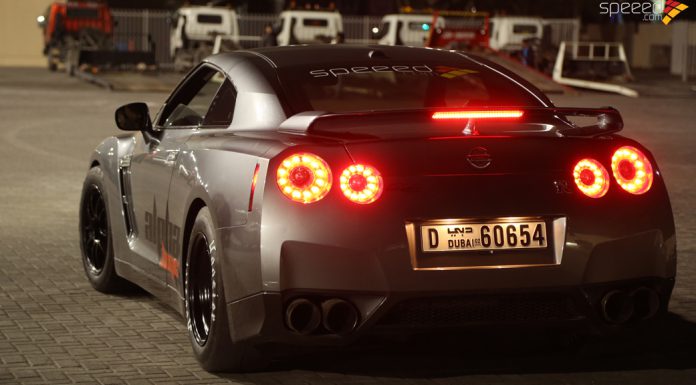 Meet the Alpha Performance Logic Nissan GT-R, the fastest car in the United Arab Emirates, no easy title to hold in a region when people barely stop to take a second glance at Ferrari 458's and Lamborghini Aventadors. As you would have guess the car has been heavily modified and as a result the engine now produces a mind blowing 1200 horsepower!
[youtube]http://www.youtube.com/watch?v=rqzsnM_CynQ[/youtube]
The car visited the Yas Marina Circuit Circuits Drag Strip and clocked a scarcely believable 8.234 second time to cover 400 meters!