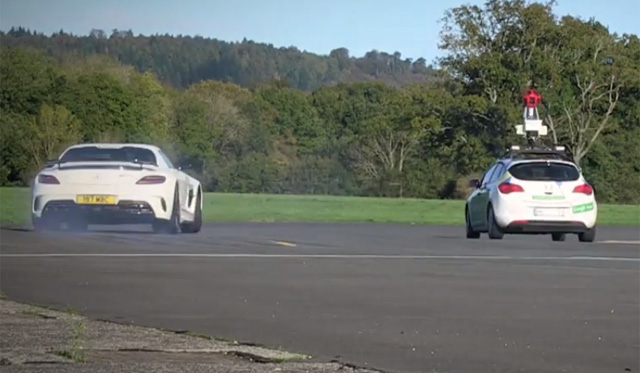 The crew at Google Maps recently headed to the Top Gear Test Track with the Stig and an incredible white Mercedes-Benz SLS AMG Black Series.
[youtube]http://www.youtube.com/watch?v=vi-ljpuEGnA#t=47[/youtube]
The Google Maps car managed to capture the entire track by following the Stig around in the Mercedes-Benz SLS AMG Black Series. As a result, you can virtually watch the SLS AMG Black going around the infamous race track as pictured by the Google Maps car. Top Gear has also released a cool video looking at the making of the street view for the track!