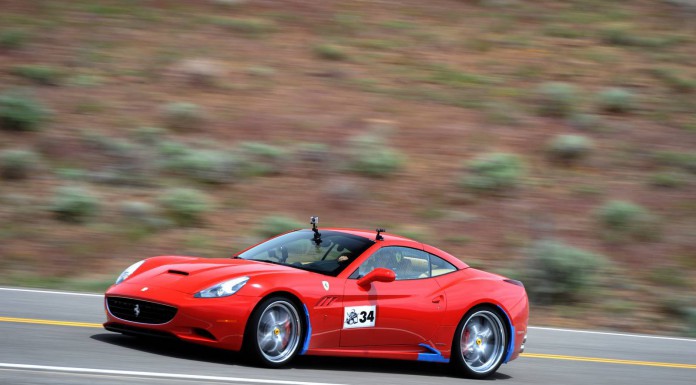 After a two year absence, the awesome 341 Challenge hillclimb event in the United States is set to be held from June 14th to the 15th this year.
The race will be held on Nevada Highway 341 south of Virginia City. The extremely technical mountain road doesn't feature any guardrails and includes some incredibly tight and twisty corners. All up, the course is 5.2 miles long and features more than 22 turns and a 1,216 rise in elevation across some stunning landscapes.
When discussing the event, event founder and current 341 Challenge world-record holder Amir Rosenbaum said, "This is one of the only events in the world where a driver can show up with a street car and truly test the vehicle and themselves in a real-world environment. We will present a professional, well-organized, fun weekend at a cool old-west town where the entire family can show up, hang out with other car nuts and have a great time. We made over 300 runs in 2011, it was a fantastic event. Now that we're back I'd like to see the fastest street cars come to Virginia City and test their mettle on the mountain."
Rosenbaum's current record stands at 3 minutes and 10 seconds which he set in a Ferrari F40!