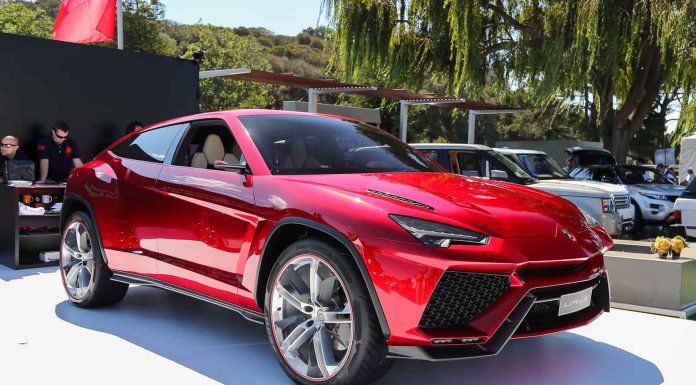 While recently speaking at the Detroit Motor Show 2014, Lamborghini CEO Stephan Winkelmann confirmed what we already know by revealing that the Lamborghini Urus SUV is set to be introduced in 2017.
The introduction of the highly anticipated Lamborghini Urus SUV comes as the high-end SUV market is continuing to boom and according to Winkelmann himself, "The luxury SUV market is poised to continue to grow."
With the car still three years away, little can be said about its design. However, if it looks the same as the concept, then we can imagine prospective customers being very pleased. When it is released, it will inevitably face some stiff in-house competition. In fact, sister company Bentley has had its plans for the world's most expensive and luxurious SUV green-lighted by Volkswagen. When the Lamborghini Urus is produced however, expect it to be more performance oriented than the Bentley SUV.
While Winkelmann recently confirmed that sales of high-end luxury cars in China are beginning to slow, the Lamborghini Urus SUV will be sold with a focus on China (despite the slowdown). Additionally, the United States, Russia, Europe and the Middle East will be targeted. When it is all said and done, Lamborghini hopes to sell around 3,000 units of the inevitably expensive Urus SUV annually!
[Via Bloomberg]