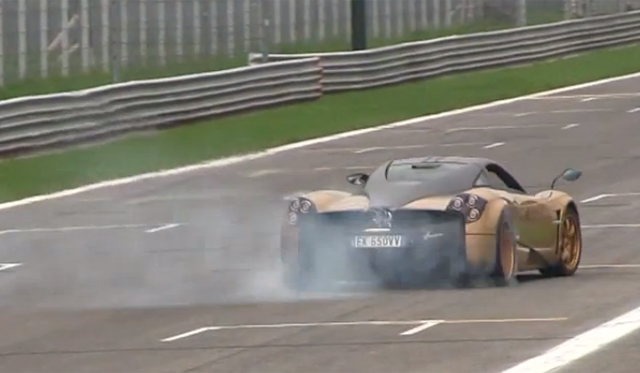 If you buy a Pagani Huayra or any Zonda for that matter, you're bound to stand out from the crowd. However, what if you want to stand out from all the other Pagani owners? Well, you do what this owner did and have it painted gold and fitted with bright gold wheels!
[youtube]http://www.youtube.com/watch?v=rXttNCk0K5g#t=85[/youtube]
Chances are many of you are familiar with this Pagani Huayra. As a matter of fact, Pagani's chief test driver Davide Testi recently drove it on track performing some absolutely epic slides.
Now, Testi headed out to a track day at Monza and put the extremely rare supercar to its paces on the famed Formula One track. With some awesome burnouts on the pit lane straight as well as some epic burnouts, this video one is well worth watching!