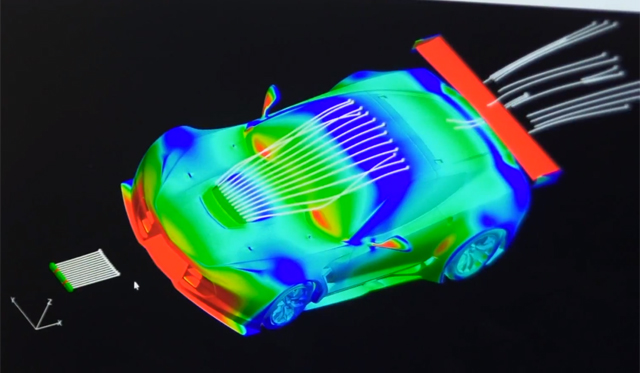 Following on from the recent release of the 2014 Chevrolet Corvette C7.R at the ongoing Detroit Motor Show 2014, the Chevrolet racing crew has released an exciting video looking at the build and development process of this incredible racing car.
[youtube]http://www.youtube.com/watch?v=B_4pYm7ZMG4#t=82[/youtube]
Corvette Racing has, so far, achieved 90 global victories and 10 manufacturer championships since 1999. The Corvette C7.R looks to add to these achievements. Corvette Racing will field two C7.R race cars in 2014, starting later this month at the 52nd Rolex 24 At Daytona on January 25-26, the first race of the TUDOR United SportsCar Championship. The C7.R will also compete in the GT Le Mans class in 11 races around North America. Later in the season, the car is also is expected to compete at the 24 Hours of Le Mans in the GTE Pro class.
The car gets the Z06 aluminium frame, built in-house at the Corvette's Bowling Green, Ky., assembly plant. It is manufactured using laser welding and patented spot welding to make the structure 40 percent stronger than the outgoing C6.R.
On the aerodynamic side, one major difference is the shift away from U.S. National Advisory Committee for Aeronautics, or NACA, ducts on the C7.R. The C6.R used two NACA ducts, on top of the rear bodywork and near the position of the rear wheels, for cooling. For the new C7.R, there are now openings on each of the rear quarter panels, above the brake ducts, which will draw air to help cool the race car's transaxle and differential.