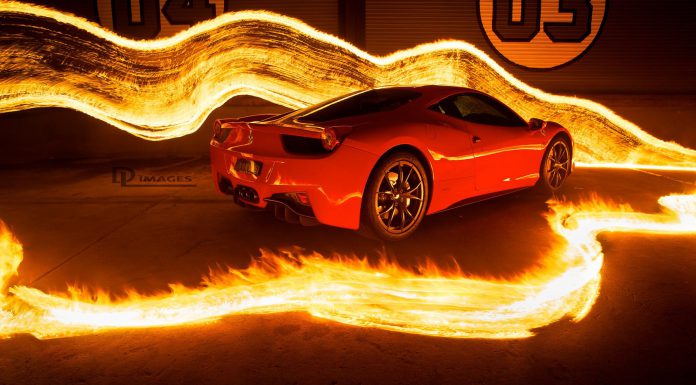 The Ferrari 458 Italia has been hailed as one of the best looking, driving and handling Ferrari's not only of the last decade, but possibly ever. The car has proved to be a massive success, selling all over the globe and adding to the Italian marques recent success.
Here we have an example that was photographer spectacularly in Australia with the very creative use of fire resulting in this jaw-dropping photograph capture by DL Images!
The Ferrari features stunning lightweight design and a 4.5 liter V8 that produce 562bhp accompanied with an engine tone that will melt your ears and be sure to get your heart racing. The 458 will smash past 100km/h in just 3.4 seconds onto a top speed of 325 km/h all whilst producing drama that only a Ferrari can!