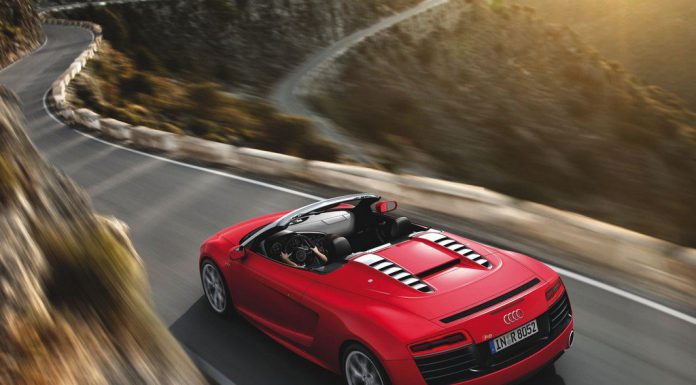 Reports have emerged from inside Audi, suggesting that the next-generation Audi R8 set to launch within the year, is set to be in part, re-engineered following disappoint within Audi about how it compares to the recently launch Lamborghini Huracan.
AutoExpress reports that Audi engineering boss Ulrich Hackenberg is not happy with the car as it stands and has ordered the German marque to revamp its setup while also changing and improving "some of its core engineering". While it is currently unclear just what these changes entail, they will inevitably put extra pressure on Audi to deliver the new R8 before the end of the year.
According to previous reports, Hackenberg revealed that the 2015 Audi R8 will weight around 110-130 pounds less than the outgoing R8. Those weight savings will be achieved through additional carbon fiber use on the floor and center tunnel. The chassis of the next-gen R8 will likely weigh about the same as the outgoing one as it is already made from lightweight aluminium.
As for the engine powering the next-gen Audi R8, expect it to be available in both V8 and V10 specifications. The new V10 engine will likely come from the new Lamborghini Huracan and could deliver around 550 hp in base V10 specification. As for the 4.2-liter V8 engine, a revised version of the current car's powerplant is likely.
[Via Auto Express]