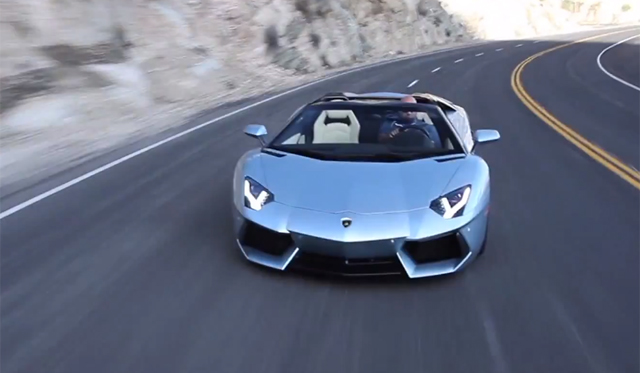 Despite being separated by almost 30 years, the Lamborghini Aventador Roadster and Lamborghini Countach 5000QV share quite a few traits. First and foremost, both act or have acted as the flagship Lamborghini model, and both are as big and brutish as you would expect any Lamborghini to be. However, while the philosophy behind the two may be similar, in terms of styling and technology, the two couldn't be any further apart.
[youtube]http://www.youtube.com/watch?v=YuoYjkMZKkE#t=461[/youtube]
As for the Countach 5000QV, it features an uprated 5.2-liter V12 engine delivering 414 hp. However, that was the power output of the U.S. model. For those sold in Europe, they delivering almost 460 hp. By comparison, the Aventador Roadster features a 6.5-liter V12 engine delivering 692 hp and helping to rocket it to 100 km/h in a time nearly identical to the coupe. That makes for a time below 3 seconds with top speed being well in excess of 210 mph.
Driving either of these cars is a rare enough opportunity as it is, but Matt Farah recently had the chance to drive both of them! Watch the thrilling video above!