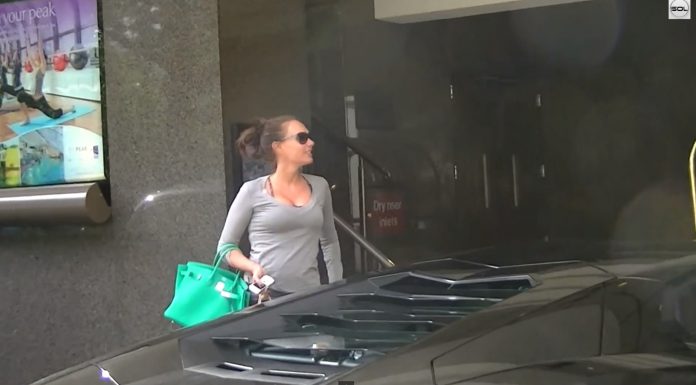 Formula 1 heiress Tamara Ecclestone yesterday lost her case for possession of a Lamborghini Aventador against ex-boyfriend Omar Khyami. A High Court judge refused to uphold an injunction preventing the sale of the car to a Turkish buyer. Mr Justice Dingemans was quoted as saying the argument had 'caused everyone far more trouble than it is worth'.
The argument arose after Tamara Ecclestone broke up with her ex-boyfriend Omar Khyami. The had been given as a gift by Ecclestone back in April 2012 for his 38th birthday. Khyami had then used the Lamborghini Aventador to secure a loan from Elite Performance Cars Ltd.
Once the couple parted ways, Ecclestone took the car. In April 2013, bailiffs acting on behalf of Elite Performance Cars seized the Lamborghini Aventador from a Lamborghini dealership while it was being serviced. The car was then sold to Ansol Trading Ltd who sourced a buyer in Turkey. At this point Ecclestone applied to the High Court for an emergency injunction to prevent the car being exported.
The Mr Justice Dingemans yesterday found in favour of Ansol Trading Ltd and lifted the injunction. Finding that Ecclestone had applied for the injunction with false evidence, he ordered Ecclestone to account for £7,500 in damages to Elite Performance Cars Ltd, while Ansol was awarded £15,000, possession of the Lamborghini and an amount of interest which has yet to be determined. Ecclestone will also likely have to cover the costs of the proceedings for all parties concerned.
The news of the High Court judgment didn't seem to bother her too much though. She was spotted earlier today at Lamborghini London checking out a Lamborghini Gallardo LP560-4 Coupe. Not quite a Lamborghini Aventador but still a very nice car! To see pictures head over to the Daily Mail.