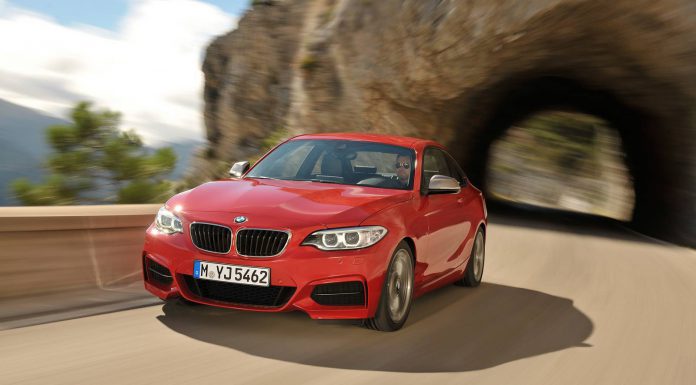 While the most potent variant of the BMW 2-Series is currently the 322 hp BMW M235i, if the latest reports are to believed, an M2 is already in the works. Set to replace the outgoing and oddly named 1-Series M Coupe, the new BMW M2 could act as the perfect all-round sports car in the BMW inventory.
Under the hood, it is likely that the BMW M2 would receive the same 3.0-liter six-cylinder twin-turbocharged engine as the current M235i. However, instead of the current 322 hp, this powerplant would be uprated into the region of 380 hp. To put that power into perspective, the newly released 2014 M3 and M4 deliver 431 hp respectively, but the lighter kerb weight of the future M2 could make it nearly as fast.
To help make the BMW M2 an even better drivers car, it could utilise the same electronically controlled limited slip differential as the new M3 and M4 while also utilising some of the chassis technology featured in both. A bit of cost-saving is expected to be employed for the BMW M2 and consequently, it might not feature Adaptive M Suspension like the M3 and M4. Nevertheless, a host of driving customisations will be available to the driver.
Despite all of this good news, reports say we'll have to wait until at least 2016 before the BMW M2 hits the market. When it does, don't expect much change from 50,000 pounds.
[Via AutoExpress]