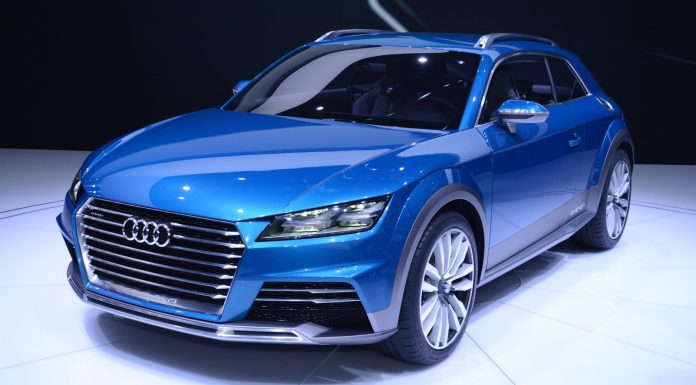 While rivals BMW and Mercedes-Benz both had massive world debuts at Detroit, all Audi had was the new Allroad Shooting Brake Concept. While it may have only had one world debut, Audi did bring along a selection of other notable performance cars including the new S8 and a stunning bright blue RS7 Sportback.
As for the Audi Allroad Shooting Brake Concept, it has been designed to preview the next-generation Audi TT sports car set for a release sometime next year. Under the hood, it features what Audi are terming as the e-Tron quattro layout. That translates to plug-in hybrid drive which features two electric motors linked to a conventional 2.0 TFSI engine. The petrol unit produces 292 PS and 380 Nm torque for a total system power of 408 PS and 650 Nm of torque coupled to a six-speed e-S tronic gearbox.
Visually, the low-profile dual headlights are split into four segments. They include matrix LED technology with individually controlled light-emitting diodes. It also features a newly designed front grille and includes large wheels and flared wheel arches.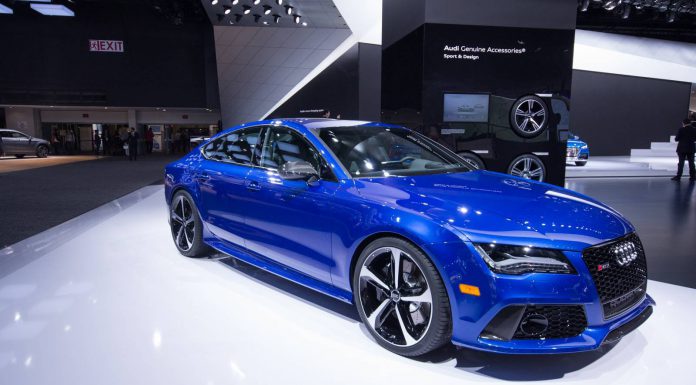 As for the stunning blue Audi RS7 Sportback you see pictured above, it features a 4.0-liter twin-turbocharged V8 engine delivering a total of 553 hp. As a result, it can easily hit 62 mph from a standstill in less than 4 seconds.
The Audi S8 by comparison, features the same engine. However, it delivers slightly less power and is rated at 520 hp and 479 lb-ft of torque. Despite this, tests have proven that it too can hit 62 mph in less than 4 seconds.