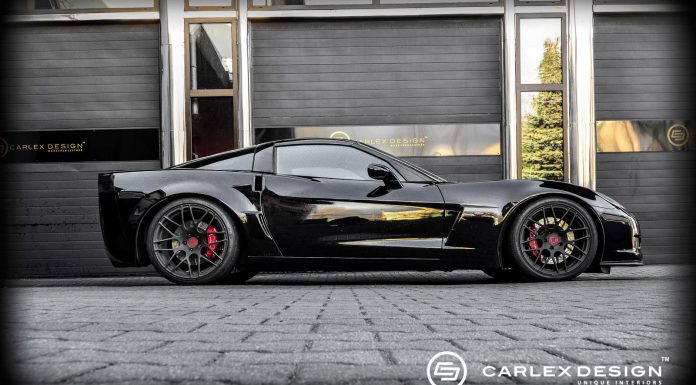 Carlex Design is unquestionably the world leader when it comes to aftermarket interior upgrades for supercars of all era's. Their latest interior transformation has been the following black on black Chevrolet Corvette Z06.
Inside, the Corvette Z06 by Carlex Design features freshly laid upholstery with the interior as a whole sporting an impressive red and black colour scheme. The seats feature red leather, high-grade black Nappa leather as well as Alcantara throughout the rest of the cabin. Additionally, there are individualized plaques inside.
What makes this interior even more impressive is the fact that it suits the exterior of the car so perfectly. The black leather and black Alcantara matches the black paint and flat black wheels while the red interior accents match the wheel centre caps and bright red brake calipers!
If you own a C6 Chevrolet Corvette Z06 and are looking for an interior upgrade, then this is definitely for you.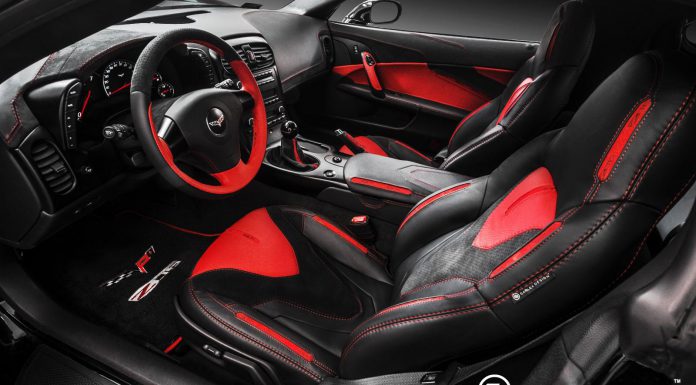 As if you needed reminding, the previous generation Chevrolet Corvette Z06 is fitted with a massive 7.0-liter LS7 V8 engine delivering a total of 505 hp. At the time it was the most powerful naturally aspirated engine ever made by General Motors. With the car weighing 1,420 kg and a 1st gear which reaches 60 mph, the car can hit reach that mark from a standstill in just 3.6 seconds!