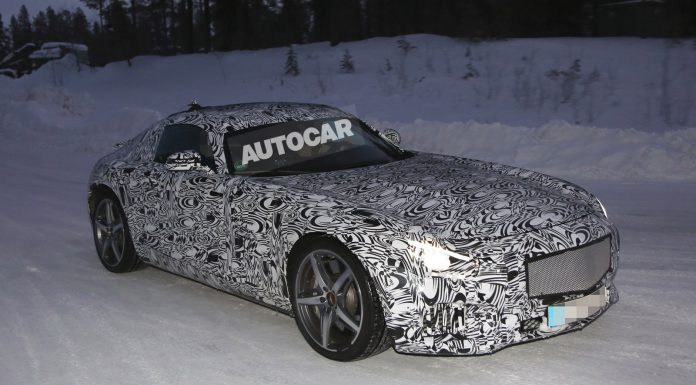 So it is absolutely no secret that Mercedes-Benz is working on a replacement to the outgoing SLS AMG supercar. While this replacement is just that, a replacement and not a successor, the car will inevitably have to perform valiantly compared to the SLS AMG for consumers to take it seriously. With the Porsche 911 Turbo in its sights, it definitely has the potential to do just that.
And while recently speaking with Autocar, Mercedes-Benz design chief Gorden Wagener is more than confident from a design standpoint, the new 2015 Mercedes-Benz AMG GT will be a fitting replacement for the SLS AMG. As a matter of fact, Wagener said it is "the most beautiful car [Mercedes has] ever designed."
Wagener went so far as to say that the AMG GT is even more beautiful than the classic Jaguar E-Type which still receives praise to this day for its design. He says the AMG GT "has more timeless classical lightness to it".
While the release of the AMG GT is still quite some time away, quite a few details are known about it. These suggest that it will be significantly smaller than the SLS AMG and consequently, will weigh less. All up, the 2016 Mercedes-Benz AMG GT could tip the scales at just 3,300 pounds thanks in part to the new aluminium spaceframe. By comparison, the SLS AMG weighs over 300 pounds more.
The AMG GT will also ditch the gullwing doors of the SLS AMG but maintain an AMG built V8 engine. That engine however, won't be the massive naturally aspirated 6.2-liter unit of the SLS and could be a twin-turbo 5.5-liter V8 or a 4.0-liter twin-turbo V8 engine, the same powerplant to be used in the C63 AMG's successor. It is currently predicted that a selection of different variants will be offered with the most powerful said to deliver around 600 hp, if not even more.
[Via Autocar]