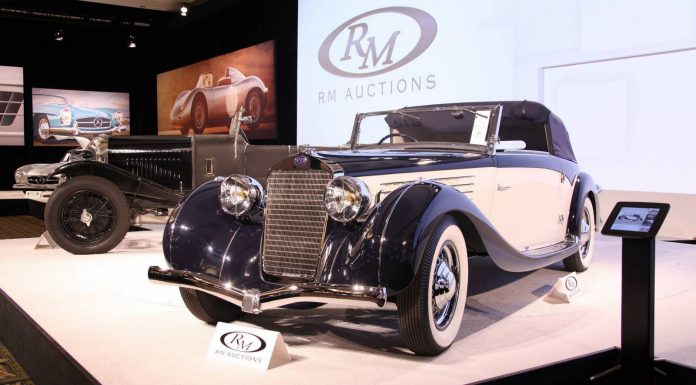 While the incredible 1958 Ferrari 250 GT LWB California Spider was unquestionably the star of the show at the recent RM Auctions event in Arizona, a host of other classic sports cars were sold with some of the highlights being included in the gallery below!
Some of the most notable cars included a 1966 Ferrari 275 GTS which when the final hammer dropped, manage to fetch an impressive $1.35 million. Additionally, a Ferrari 275 GTB from the same model year sold for $1.65 million. The third classic Ferrari to hit the auction block was a 1963 Ferrari 250 GT/L selling for $2.25 million.
Others included a 1935 Hispano-Suiza J12 selling for $950,000 and a 1961 Bentley S2 Continental Flying Spur selling for $270,000. Following on from the Ferrari 250 GT LWB California Spider, the next most expensive car sold was a beautifully restored Porsche 718 RS 61 from 1961. This unique sports car sold for an amazing $2.5 million.
"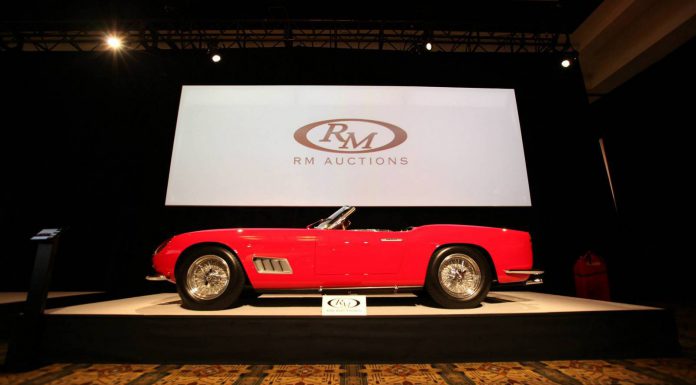 Additionally, an '86 Toyota Celica IMSA GTO sold for $220,000, with a legendary 1958 Mercedes-Benz 300SL Roadster selling for $950,000!